Your wedding should be a reflection of you, your style and your energy. Set the tone of the wedding and reception with these 5 unique wedding ideas. You don't always have to re-create the wheel. Keep it simple and keep it fun!
Wedding Uplighting
Transform your venue with gorgeous LED lighting effects. Add up-lighting to the perimeter of the entire room to instantly set the mood; use one color to add ambiance or walk into your reception to one color and switch colors for your first dance. Then kick it up a notch and have multi-colors for dancing. Hosting an outdoor event? Your guests won't be able to stop staring if you use accent lights to add color and ambient lighting to trees or other outdoor decor! Check out some of our lighting portfolio online here.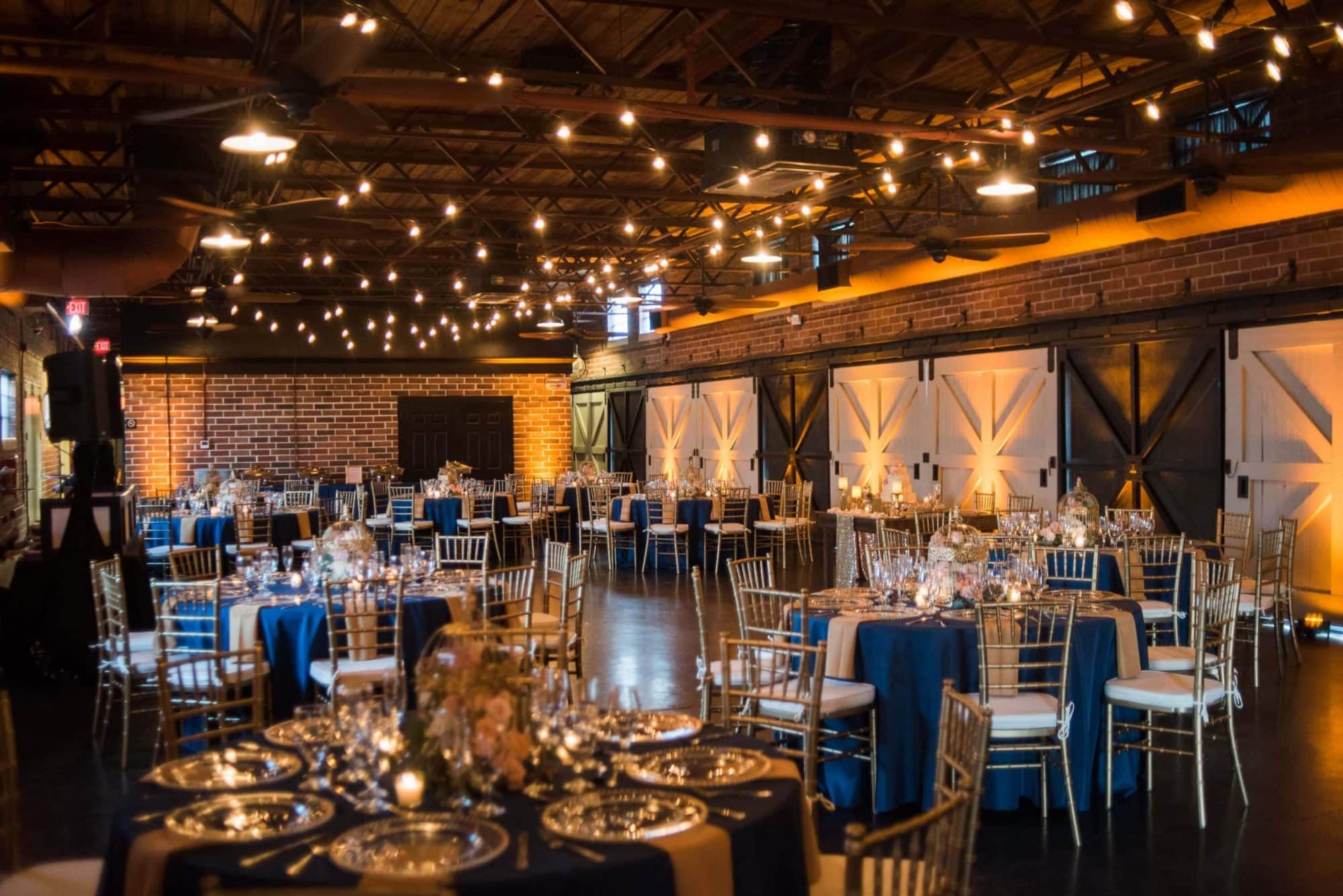 Wedding Monogram
This can be statement piece throughout your entire wedding! Once you have a wedding logo created, you can use it on invites and any printable. You can project it at your wedding reception as well as use it to customize your photo booth print out. When we use your wedding monogram to project it at your wedding, it's called a gobo. A gobo is a stainless steel insert with a laser etched design. When put in a projector the design is projected onto a surface (usually a wall, building, set piece, or dance floor). They can be used to convey a theme or message, project your logo, your names, wedding date or monogram.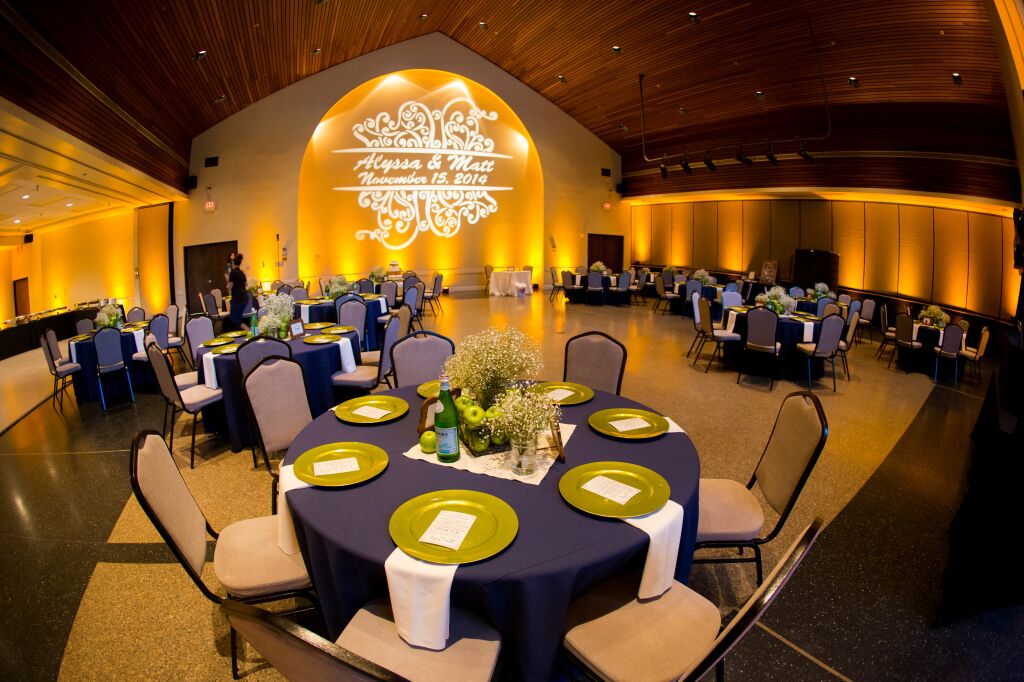 See more from Chandler and Laurence's Wedding –> Chandler + Laurence's Orlando Wedding.
A Photo Booth THAT RECORDS VIDEO MESSAGES! umm YASS!
Having a video/photo booth is a surefire way to capture memories and oh the fun that will happen behind the curtain. It's the ideal added entertainment for your wedding reception guests. For an extra-special touch, add themed props (sailor hats and neon sunglasses for a summer wedding, opera masks and top hats for a formal affair, etc.) to get your guests in the mood. Let them take home one of the customized photo strips as thei r favor… and to top it off, get a scrapbook and have them glue one of the strips in it as your guest book! Want to learn more about the photo booth? Click here.
Give the guests one of the photo strips from the photo booth as their guest favor. It's a keepsake of their time at your wedding, you get a copy and they can record a video message for you to keep too! Check out some photo booth pics over here.
Dance on a Cloud
It looks dreamy, but you should hear the gasps in the room when she guests see it. Now THIS is the type of photo that will end up in your dining room.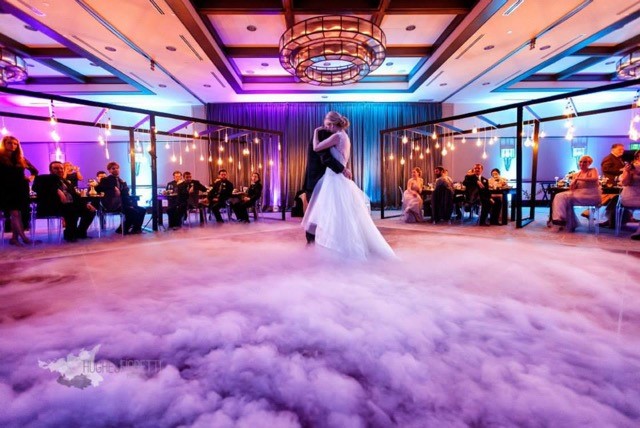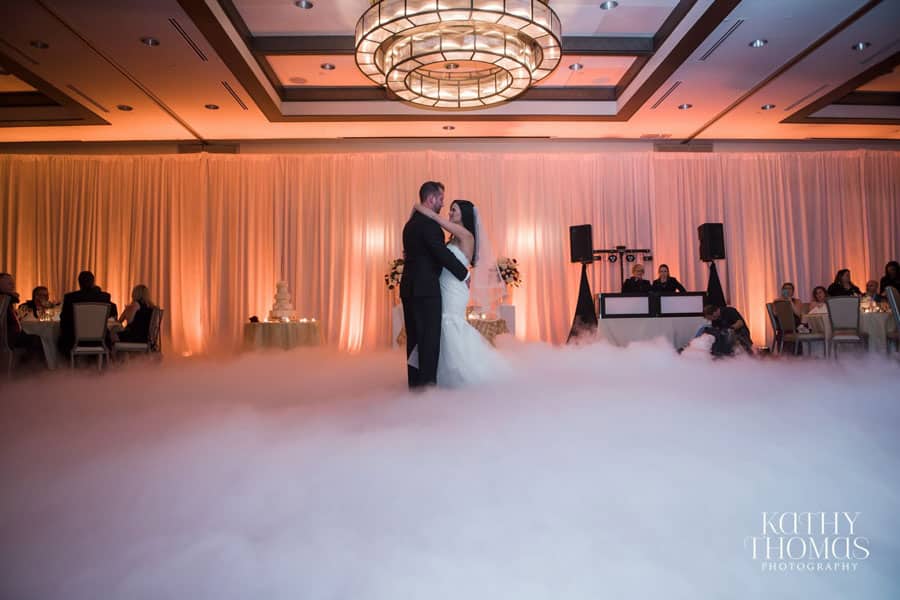 Snow in Florida
Yup! You heard me! We can make it SNOW at your Florida Wedding. Most couples have chosen it for their first dance, some the last dance and maybe even a little in between.