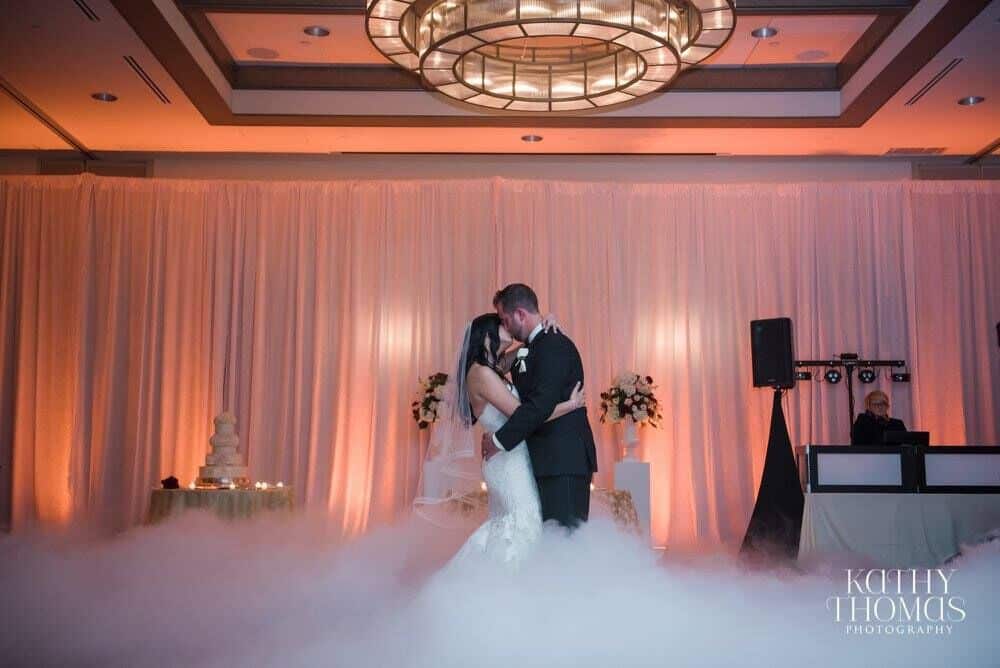 Dancing on a Cloud at Alfond Inn
Dancing on a Cloud at Alfond Inn
Kristen + Paul
Kristen and Paul celebrated their beautiful wedding at the amazing Alfond Inn in Winter Park, Florida! They included one of our favorite special effects in their wedding; dancing on a CLOUD!! It is absolutely magical to see. Our DJ Rocks provided the cloud as well all of the music for the evening and even the stunning amber uplighting! Kathy Thomas captured all of the stunning photos that the couple will look back on and cherish forever. Overall, we had a blast being at this wedding. The energy in the room was off the charts and we were loving every second of it! We always feel so blessed to be a part of each and every wedding that we do. To make the night even more special, the couple ended the night with a grand sparkler exit! Congrats to the new beautiful couple!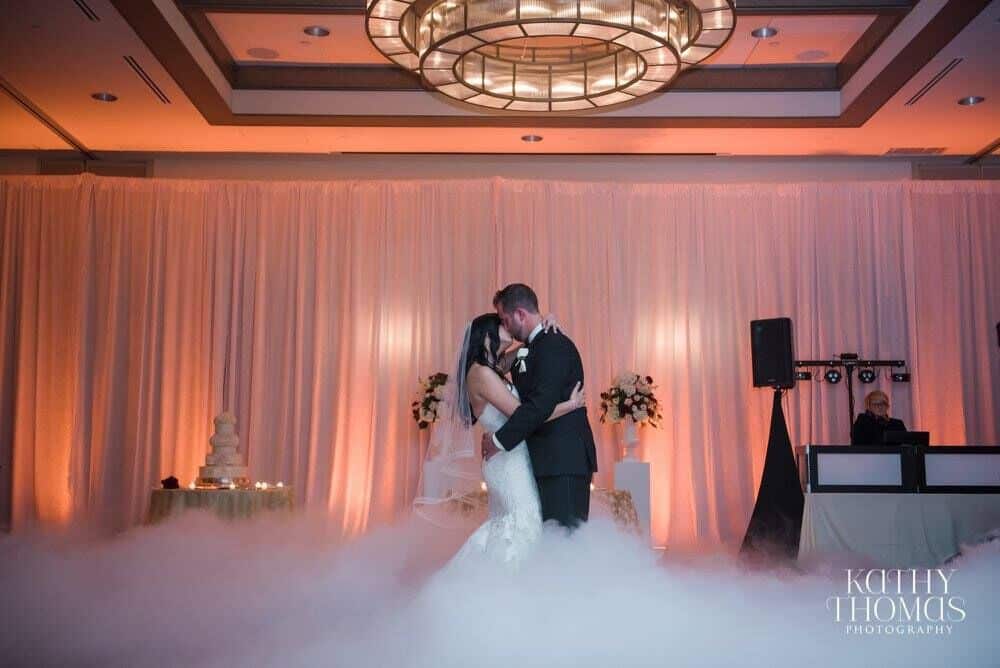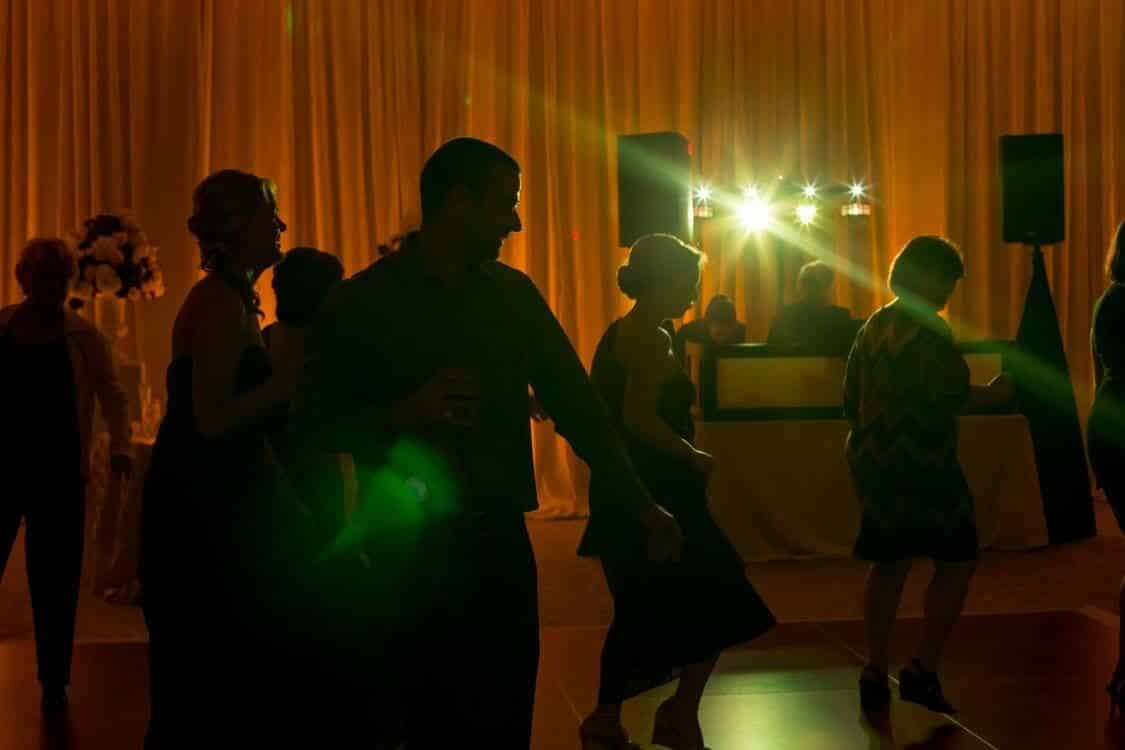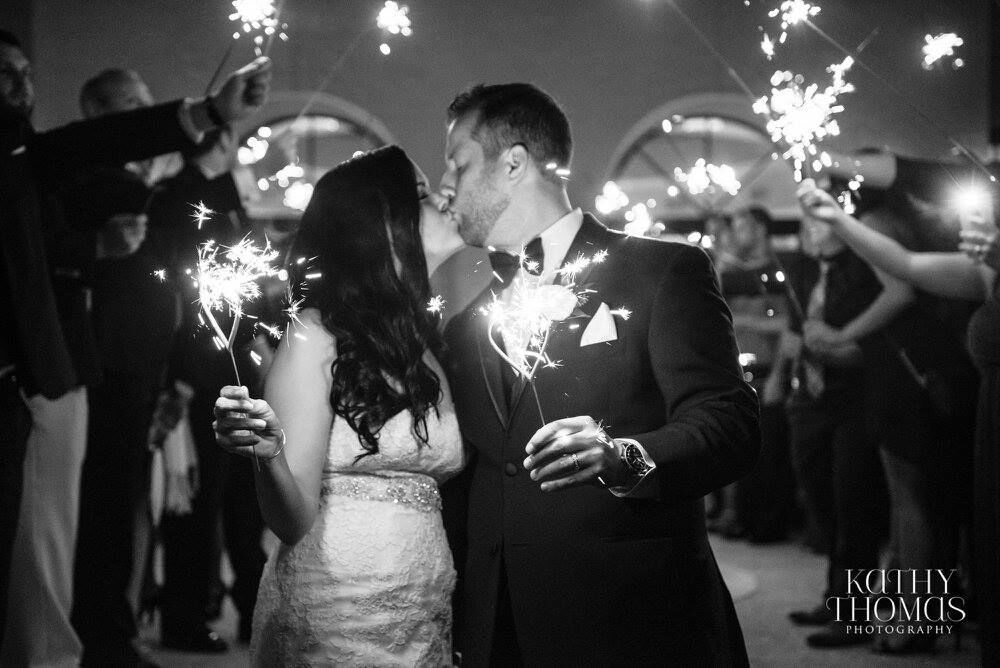 First Dance ♫ For the First Time – John Legend
Mother/Daughter Dance ♫ I'll Be – Reba McEntire
Mother/Son Dance ♫ A Song for Mama – Boyz II Men
Anniversary Dance ♫ Unchained Melody – Righteous Brothers
Cake Cutting ♫ Sugar – Maroon 5
Garter Removal ♫ Mission Impossible Theme Song
Garter + Bouquet Toss ♫ Get Lucky – Daft Punk
Last Dance ♫ Drops of Jupiter – Train
Ready To Rock Your Event?