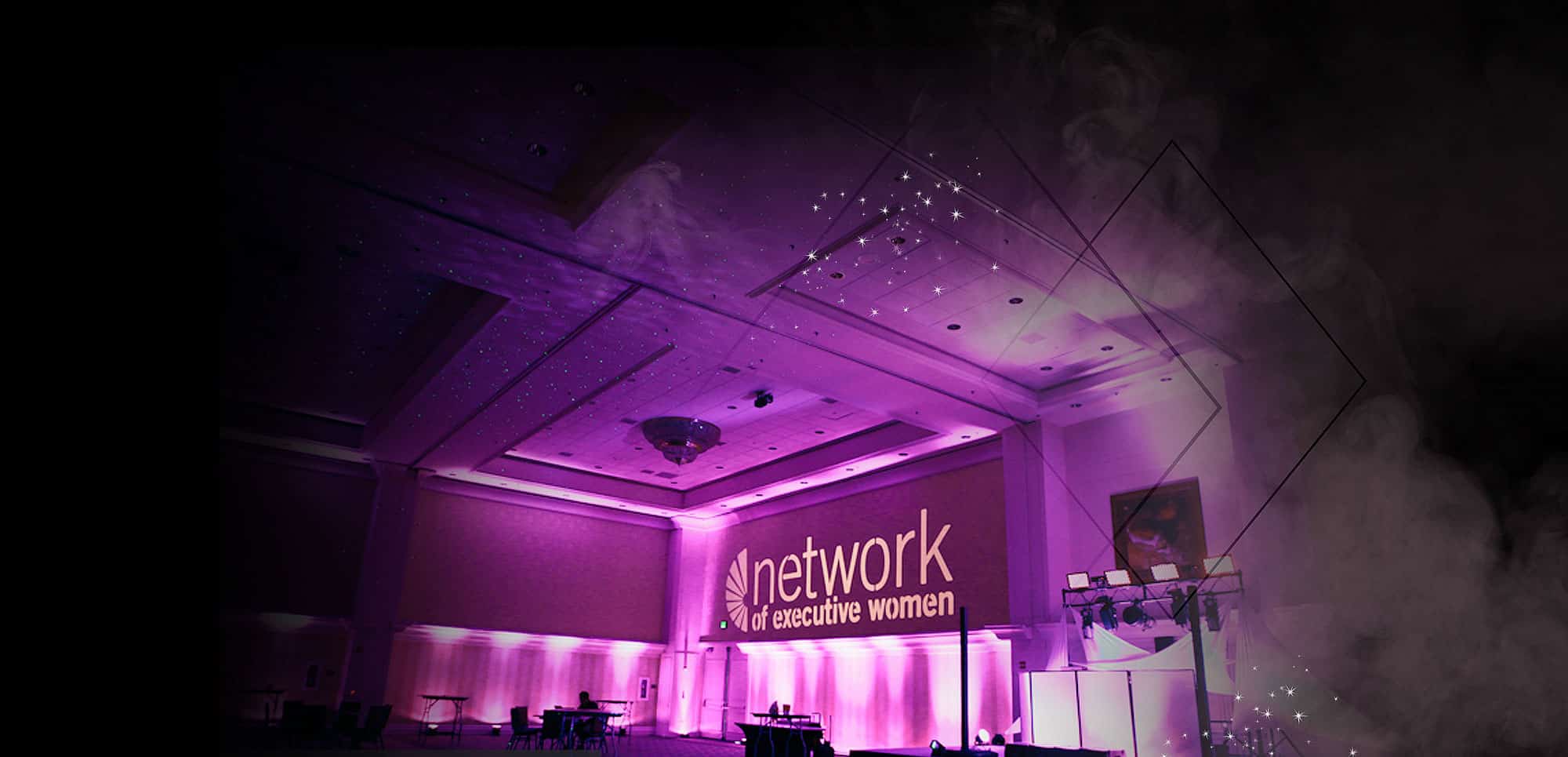 Corporate Events
Corporate Events - Conventions -
Corporate Events - Conventions -
Are you or your clients in search of a DJ who can bring the experience and energy to uplift your guests at conferences, set the perfect vibe for corporate breakouts or cocktail lounges, or simply turn any event into an incredible dance party?
We've got you!
We understand that each event has its unique goals and requirements. We're not just about playing music; we specialize in crafting the perfect atmosphere tailored to your specific plans. Our DJs are experts in reading the crowd and curating the ultimate setlist.
We have extensive experience working with Agencies and Destination Management Companies both locally and nationwide to ensure a seamless event. We've got the insurance you need and the experience working with your in house legal team to make it as easy as possible to get your entertainment booked! Now let's get to the fun part!
So let us know how we can help you create an unforgettable experience with a DJ, MC/Hosting, Entertainment, AV/Lighting, Photo booths or Activations and Special Effects!
Request Our Corporate Kit
entertainment

 that rocks!
Since our founding in 2010, our team has brought diverse experiences, including on-stage performances and handling private and live events, making us experts in the field. We DJ over 500 events annually, covering corporate gatherings, social occasions, nightlife, and even events and conferences with 10,000+ attendees.
We're excited to introduce our sister entertainment brands, ONYX Powered by Our DJ Rocks, which offers an elevated entertainment collective available locally and nationwide as well as Photobooth Rocks, a photo activation rental company. The amazing humans behind these brands allow us to do what we do for you, with reliability, trust and talent.
Our brands, Our DJ Rocks and ONYX, are known for their open format-style DJing, allowing us to seamlessly mix genres based on the event and client preferences. Our style is professional yet fun, and we always match our energy to the unique atmosphere of your event. As experienced DJs and MCs, we bring a diverse range of talent, from engaging mic presence and high energy to flawless mixing and crowd interaction.
Throughout Orlando and Central Florida, we have established a solid reputation by adhering to our mission of loving what we do, leading by example, and exceeding client expectations in the DJ services and photo booth rentals. We have extensive experience working with agencies and destination management companies, both locally and nationwide, ensuring a seamless event experience. We're fully insured, and we'll work closely with your in-house legal team to make the booking process as smooth as possible.
Now that the essentials are covered, let's dive into the exciting part – creating an unforgettable entertainment experience for your event!
Check Availability + Chat with Us
Past Clients We Rocked With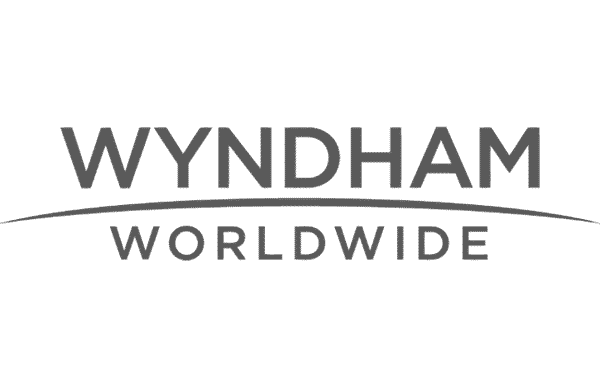 WOW! Our DJ Rocks was absolutely INCREDIBLE. We had multigenerational guests, and everyone from Gen Z through our over 60s+ enjoyed the music and flow. We got so many compliments on our party! They made the entire process easy and fun. BOOK THIS COMPANY FOR YOUR EVENT!
Company Party with ONYX Powered by Our DJ Rocks
JW, you were AWESOME and helped to make the night a huge success. Best news is that I could walk on Saturday!!! Hahaha. Thanks again and we will be "locking you in" for next year with the ONYX Brand as soon as we have a date!
We booked Kristin for our DJ, and the open air Photobooth for our wedding reception. Kristin hands down MADE our event! Leading up to the wedding day I could instantly tell that Kristin was a true professional and had tons of experience with wedding receptions. She guided me through the planning with ease, asking questions and making observations I would have never thought of. She made our wedding reception flow seamlessly, and had people out on the dance floor all night. We had a mix of different cultures from Italian to Colombian, and Kristin made sure every single person enjoyed the event. Our Photobooth came with a digital copy of everyone's photos, and also had recordings of short video messages from our guests. We didn't have a videographer, so going through these video messages after our wedding made it extra special. Thank you for the priceless memories Kristin!
I worked with DJ Stasia on a 500+ person corporate event and she was spectacular! Her communication was great throughout the months leading up to the event and she sent me a draft playlist to make sure that we were in agreement with the vibe of the party. At the event itself, she couldn't have been better! She really observed the crowd and altered the music choices with what resonated best with them. We even had a huge dance party at the end which I didnt anticipate at a corporate event. Working with this company was great and DJ Stasia was fantastic. I couldn't recommend them more!
Based out of Orlando, FL, the Our DJ Rocks brand is one of the few woman-owned DJ companies in the country. After 12 successful years in the business, Kristin Hubbard, the founder of Our DJ Rocks, has built a reputation by putting clients first. The company has been recognized by industry leaders throughout Orlando and Central Florida.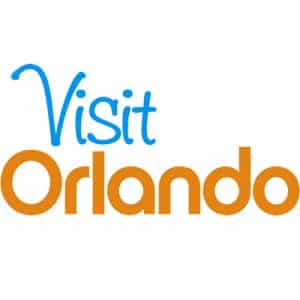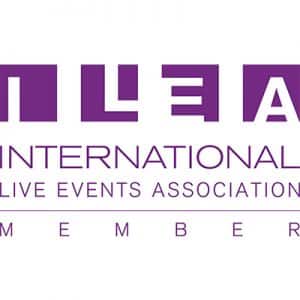 Ready To Rock Your Event?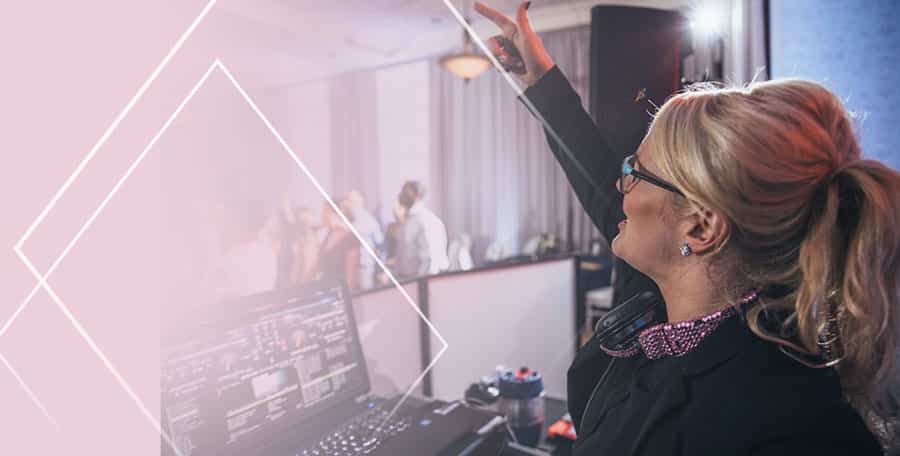 Our brand partners, corporations and private event planners on average will spend between $1500-3500 on their package depending on season and package selection.
Our Corporate Event rates usually range from $350-1000 per hour and are dependent on the scope of work, location (local or nationwide) and level of talent you're looking for.
We also can help with lighting, photo booth rentals, special effects and boutique AV for your event as well! All of those services are custom created. Let's chat! 
Let's Rock