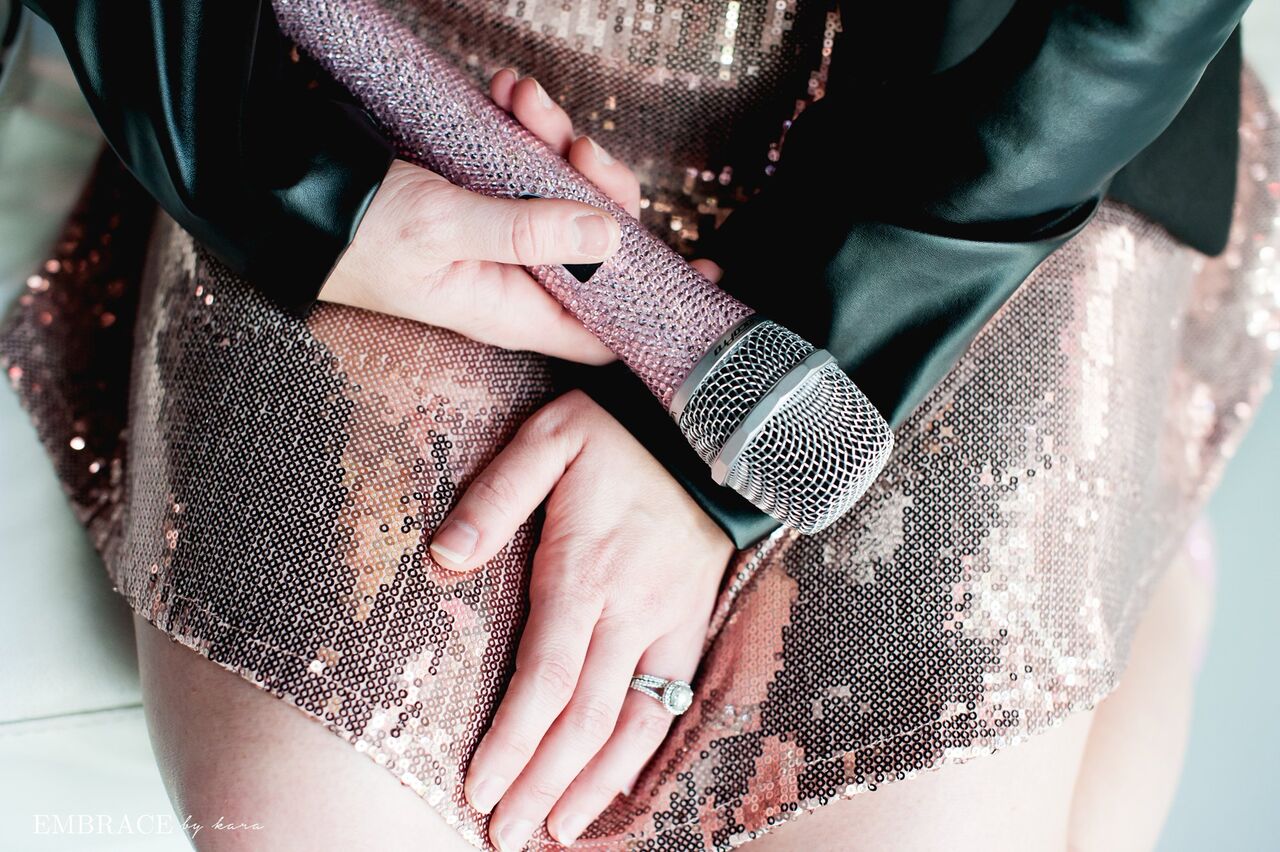 Why You Need a DJ + MC
When you think about it, most of the times you hire a DJ, you also have a program to follow. Weddings. Fundraisers. Quinceañeras.
A good DJ will get the party started, but who will make sure it stops occasionally so the rest of the event can happen?
Here's why you need a DJ MC at your next event (and not just a DJ).
What Does an MC Do?
Hip-hop has blurred the line, but the difference between a DJ and MC is not their skill level. When it comes to event entertainment, the two have very different job descriptions.
An MC (also known as an emcee) stands for "master of ceremonies." The MC's job is to act as the host for your event, coordinating and organizing the flow of the evening's timeline. At a fundraiser, they would announce guest speakers and reveal the final donation total. At a wedding, their job includes introducing the happy couple for the first time and letting everyone know when it's time for cake.
It sounds simple, but MC-ing an event requires experience, training, prep work, and talents that few possess. Much like a DJ, your MC needs to have the right tone for the event, be familiar with your timeline, keep the audience engaged and excited, and also know when to step back and let others have the spotlight.
Why Do I Want a DJ MC?
A radio DJ, wedding DJ, and nightclub DJ all share the same job title, but they are not interchangeable.
Radio DJs play what their employer wants them to play and they aren't experienced at reading a room. Nightclub DJs are highly skilled at mixing and sampling music, but might not be able to put their art aside to play what the bride or groom wants to hear.
And not every wedding DJ knows how to be an MC.
Hiring a combination DJ and MC ensures that the entire event runs smoothly from beginning to end. An MC without DJ training isn't good for much more than pressing buttons. A DJ without MC training might be great at keeping the dance floor packed, but forget to announce the cake cutting or give a lackluster notice about the bouquet toss.
When DJ and MC services come together, the result is a professional, snag-free event that keeps all the guests excited to be there. And at the end of the day (or night), isn't that what every event host really wants?
How to Find a DJ MC
Finding and choosing a DJ is intimidating.
After all, this person is responsible for the majority of the atmosphere at your event. That's why it's important to choose a DJ MC that can do both jobs well. An MC who only presses buttons is just as bad as a DJ who doesn't make announcements.
Here are some tips to keep in mind when searching for a DJ MC.
First, know that personality is everything. If you don't "click" during the first meeting, take it as a major red flag. Whether you're looking for classy and subdued or over-the-top fun, the MC DJ will be setting the scene as soon as they turn on the mic.
Ask whether the MC services are separate from the DJ services. Some companies will recommend sending two people—one MC and one DJ—to your event. This can get costly, so make sure your budget is prepared for it.
They're going to market themselves, but don't take their word for it. Stalk their social media profiles. Find (or ask for!) videos of events they've hosted to make sure you like the vibe.
Ask for recommendations from friends and family. The best review is an unbiased one.
Lastly, get to know your DJ MC! This is the best way to build a relationship with them, which helps create those magical moments at your event.
Conclusion
Finding the right DJ MC for your wedding, fundraiser, or formal event is one of the most important planning decisions you can make.
Where the DJ gets the party started, the MC keeps it going, ensuring that your program is seamless, professional, and fun.
At Our DJ Rocks, every member of our all-female DJ team is a trained MC. We take the time to get to know you before your event, picking your brain regarding music preferences and the event timeline. We know you've got a lot riding on this; we want your event to succeed as much as you do!
Contact us today so we can get started fulfilling your vision!
(Psst…don't forget about the photo booth! Our Light Tunnel is a showstopper!)
Ready To Rock Your Event?