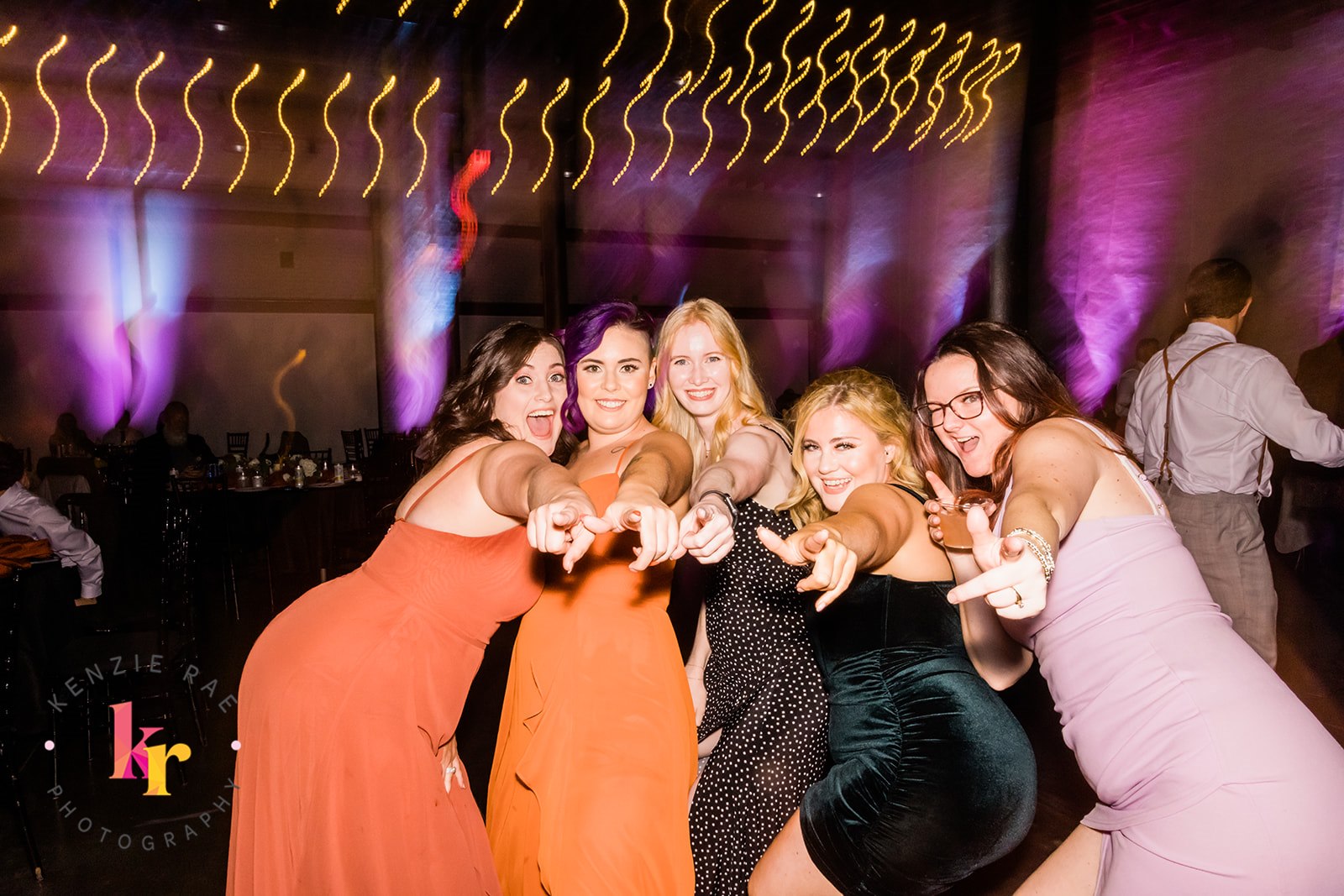 Celebrations
Events - Holiday Parties - Events - Holiday Parties
Events - Holiday Parties - Events - Holiday Parties
Are you planning a birthday, prom, graduation, milestone event or party? Are you searching for a DJ who can bring the perfect blend of experience and energy to uplift your guests and make your event unforgettable? Let's get to know each other!
At Our DJ Rocks we know that these milestone celebrations require a unique touch. We're not just your average DJs – we're experts in creating the ideal atmosphere that will set the perfect vibe for your special occasion. Our skilled DJs have mastered the art of reading the crowd and curating the ultimate setlist that will keep everyone on their feet and dancing all night long.
We understand that your party is a reflection of your style and vision. That's why we take the time to tailor our services and music to your specific plans, ensuring that every aspect of the music and ambiance aligns perfectly with your expectations. From the latest chart-toppers to timeless classics, we've got the music selection that will cater to your diverse crowd and keep the party going. #PlayBadBunny
So, whether you're envisioning an elegant prom night, an energetic graduation celebration, or a fun-filled sweet 16 extravaganza, let us know how we can help you make it an unforgettable experience. Get ready to dance, celebrate, and create memories that will last a lifetime!
BOOK YOUR EVENT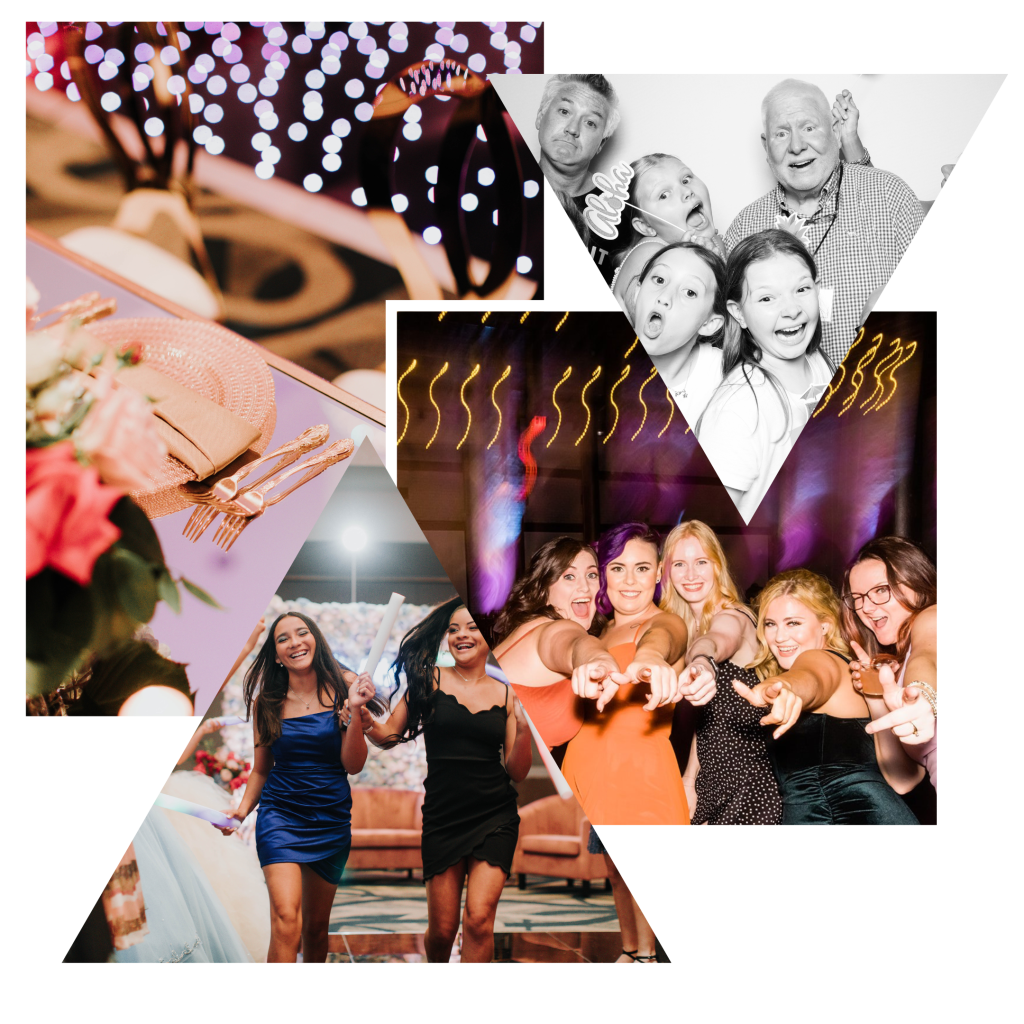 Attention teachers and student planning committee! Get ready for a night you ain't ever gonna forget with our powerful MC skills, seamless music mixing, and captivating visual effects.
At Our DJ Rocks, we specialize in creating a dynamic atmosphere that students will never forget. Our skilled MCs from the Our DJ Rocks or ONYX Roster command the crowd, while our DJs expertly blend new and old music to keep everyone dancing and the school board loving us!
With our cutting-edge visual enhancements, newest photo activations from our sister company Photobooth Rocks,  we'll bring the wow factor to your event. Get in touch and let's make your next prom or homecoming extraordinary!
Check Availability For Your School
WOW! Our DJ Rocks was absolutely INCREDIBLE. We had multigenerational guests, and everyone from Gen Z through our over 60s+ enjoyed the music and flow. We got so many compliments on our party! They made the entire process easy and fun. BOOK THIS COMPANY FOR YOUR EVENT!
Holiday parties tend to come in two flavors: professional and upscale or completely, off-the-wall, regret-your-decisions-the-next-day crazy. But there's an unexplored middle ground that will actually get your employees excited for this year's holiday party. (And it's easier than you think.)
Show your employees a little love by hiring a corporate event DJ to spin some tunes!
If you're having a more subdued luncheon or dinner, we can play some festive ambient music and make the odd announcement or two. If you're throwing The Event To End All Events, we can pump up the jams and get the whole room on their feet. It's what we do best!
Your guests can feel the difference when the dance floor is packed and the room is filled with energy. And there's only one person who can make that magic
Here are just a few services that we can provide to add a little jolly to your holiday event!
Dance Party
Cocktail Lounge DJ
MC/Hosting for Awards and/or Prizes
Photo booths and Photo Activations from our Sister Company Photobooth Rocks
Lighting and Special Effects like sparks or snow
Holiday Party Hosting of Interactive Games
Just like you, we're not content with mediocre. We want our clients to walk away from their event with only one thought: "Our DJ Rocks!"
Let's Rock Your Holiday Party!
WOW! Our DJ Rocks was absolutely INCREDIBLE. We had multigenerational guests, and everyone from Gen Z through our over 60s+ enjoyed the music and flow. We got so many compliments on our party! They made the entire process easy and fun. BOOK THIS COMPANY FOR YOUR EVENT!
Company Party with ONYX Powered by Our DJ Rocks
JW, you were AWESOME and helped to make the night a huge success. Best news is that I could walk on Saturday!!! Hahaha. Thanks again and we will be "locking you in" for next year with the ONYX Brand as soon as we have a date!
We booked Kristin for our DJ, and the open air Photobooth for our wedding reception. Kristin hands down MADE our event! Leading up to the wedding day I could instantly tell that Kristin was a true professional and had tons of experience with wedding receptions. She guided me through the planning with ease, asking questions and making observations I would have never thought of. She made our wedding reception flow seamlessly, and had people out on the dance floor all night. We had a mix of different cultures from Italian to Colombian, and Kristin made sure every single person enjoyed the event. Our Photobooth came with a digital copy of everyone's photos, and also had recordings of short video messages from our guests. We didn't have a videographer, so going through these video messages after our wedding made it extra special. Thank you for the priceless memories Kristin!
I worked with DJ Stasia on a 500+ person corporate event and she was spectacular! Her communication was great throughout the months leading up to the event and she sent me a draft playlist to make sure that we were in agreement with the vibe of the party. At the event itself, she couldn't have been better! She really observed the crowd and altered the music choices with what resonated best with them. We even had a huge dance party at the end which I didnt anticipate at a corporate event. Working with this company was great and DJ Stasia was fantastic. I couldn't recommend them more!
Ready To Rock Your Event?