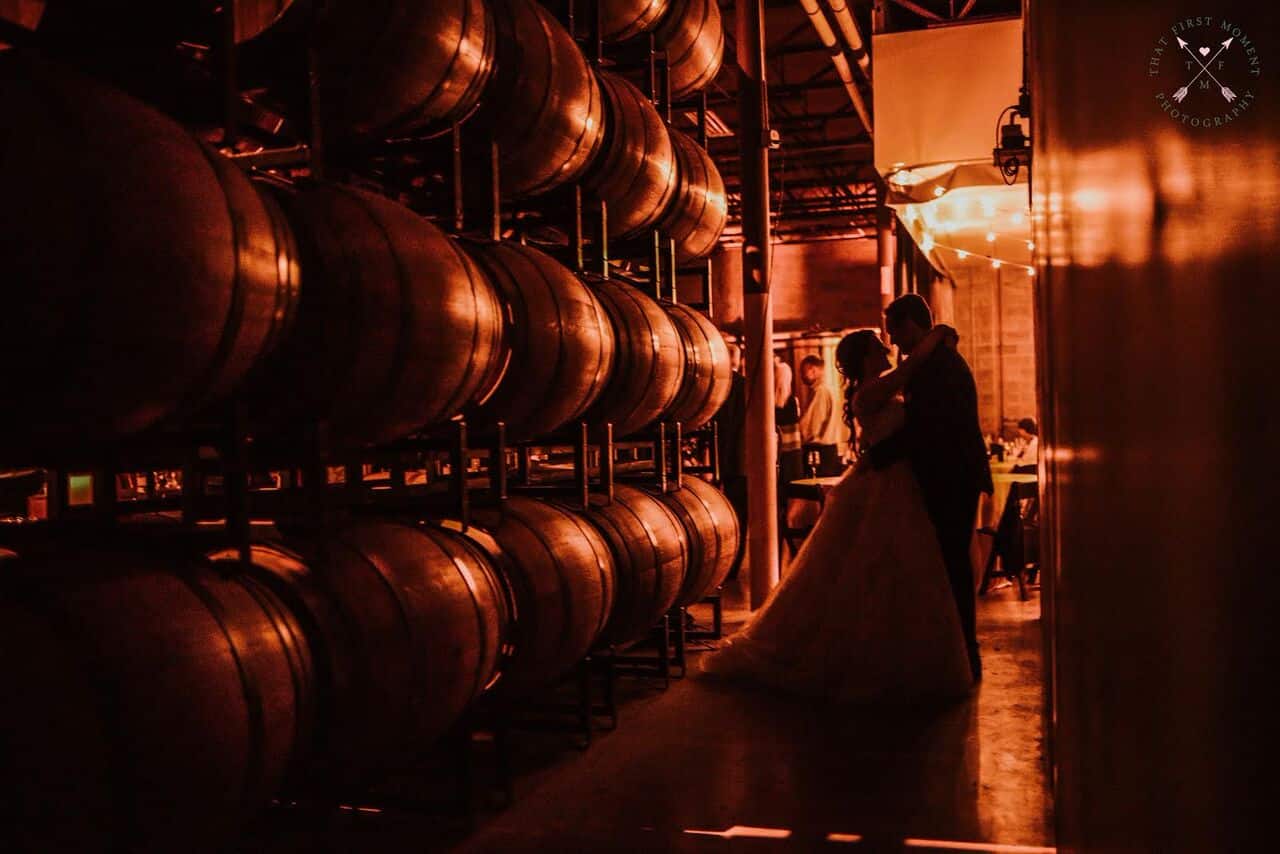 Orlando Wedding At Quantum Leap Winery
Orlando Wedding At Quantum Leap Winery
Stephanie + Sam
This wedding was full of fun and surprises all night long! Stephanie and Sam hosted their wedding at the absolutely stunning Quantum Leap Winery in Orlando, Florida. They danced among wine barrels pilled up to the ceiling and ate dinner surrounded by Orlando DJ and Lighting, Our DJ Rocks amber uplighting which gave the venue an elegant candle-lit glow. And then of course the market lights added to the magical atmosphere of the night. After eating their delicious dinner made by Cuisiniers Catered Cuisine & Events, all of the guests gathered around the dance floor and lifted both the bride and groom up into the air while they were sitting in chairs! How fun! While DJ'ing this wedding, DJ Tabitha got a chance to meet one of the groomsmen who happened to be Josh Gad (aka the voice of Olaf from Frozen and Lefou from the new Beauty and the Beast)!!!! How crazy is that??? We were all superrrr jealous of Tabitha. Thank you Stephanie and Sam for letting Our DJ Rocks be apart of your beautiful wedding!
First Dance ♫ Darling Be Home Soon – Tedeschi Trunks
Anniversary Dance ♫Lets Stay Together – Al Green
Last Dance ♫Never Can Say Goodbye – Jackson 5
Ready To Rock Your Event?