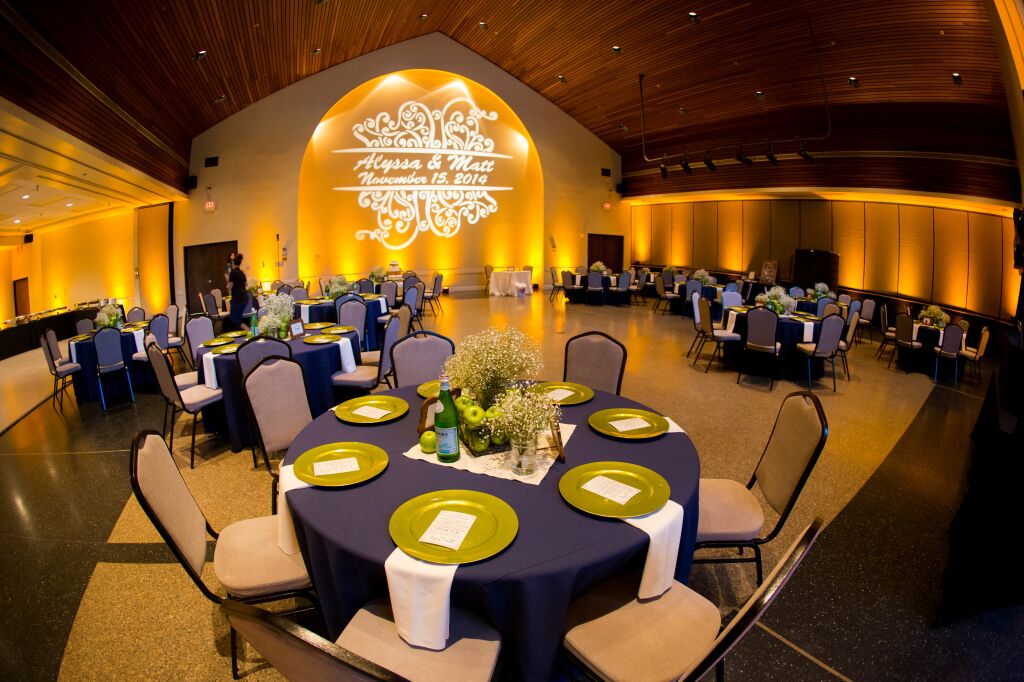 Orlando Wedding DJ – Winter Park Civic Center – Amber & Blue Uplighting
Orlando Wedding DJ – Winter Park Civic Center – Amber & Blue Uplighting
Alyssa + Matt
Alyssa and Matt celebrated their wedding at the Winter Park Civic Center and Our DJ Rocks had a FANTASTIC time DJ'ing for them. We provided the uplighting for their reception area and at first used amber uplighting for dIinner, then changed the lights to blue when they began dancing! It was the perfect way to accentuate the gold and blue decorations used throughout their reception as well as their dinner tables. Photo Booth Rocks provided a photo booth for their wedding as well and it was a huge hit with everyone! Publix provided the most delicious cake ever that everyone dug right into to satisfy their sweet tooth cravings. Overall, it was a wonderful night full of so much fun and love and we are so happy to have been a part it! Congrats again to Alyssa and Matt!
First Dance ♫ Then – Brad Paisley
Father/Daughter Dance ♫ Cinderella – Steven Curtis Chapman
Mother/ Son Dance ♫ What A Wonderful World – Louis Armstrong
Cake Cutting ♫ Grow Old With You – Adam Sandler
Bouquet Toss ♫ Girls Just Wanna Have Fun – Cyndi Lauper
Garter Removal ♫ Sexy Back – Justin Timberlake
Garter Toss ♫ The Monday Night Football Theme song
Last Dance ♫ I don't dance, Lee Brice
Ready To Rock Your Event?