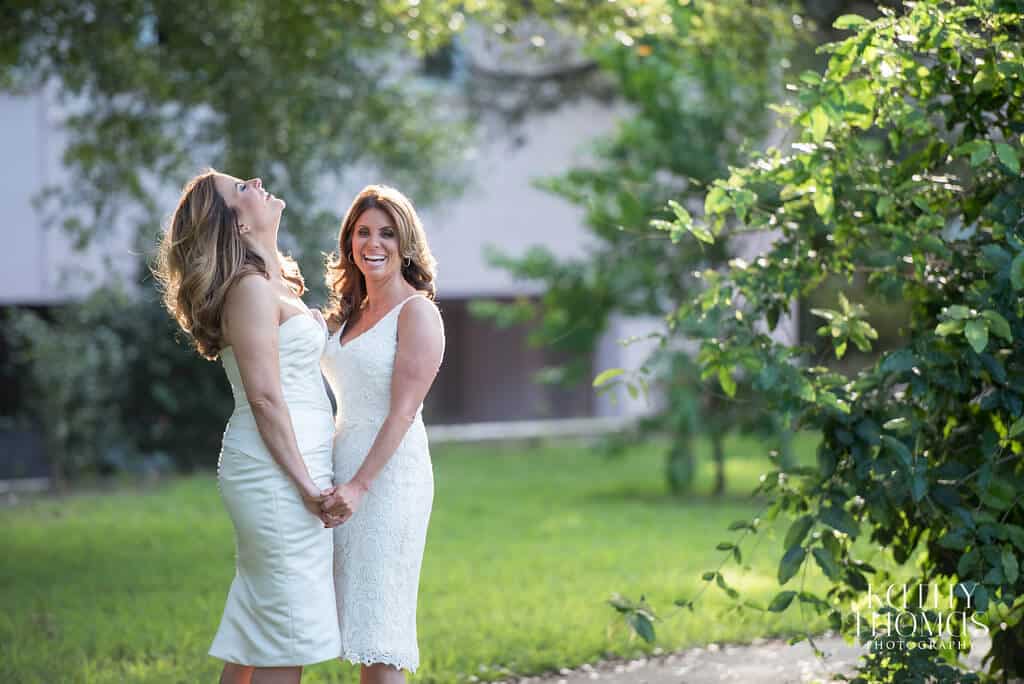 Casa Feliz – Same Sex Wedding – Magenta Uplighting
Casa Feliz – Same Sex Wedding – Magenta Uplighting
Tina + Ramelle
These two gorgeous brides looked stunning at their wedding at Casa Feliz in Winter Park! Their wedding was a blast for Kristin, Our DJ Rocks founder, to DJ. She even had to sneak a picture of herself dancing of course! Our DJ Rocks provided the magenta uplighting that added a pop of color to the venue that really made it stand out against the night sky! Tina and Ramelle's guests got to enjoy dinner under the market lights outside that added to the romantic feel of the night. The indoor/outdoor venue was perfect for when the guests needed some fresh air and to cool down from dancing inside for hours! And to make the night even BETTER, both of the brides tossed a bouquet which doubled the chances for their single ladies to catch it, how fun!
Cake Cutting ♫ Sugar – Maroon 5
Bouquet Toss ♫ Get Lucky – Daft Punk
Last Dance ♫ Vogue – Madonna
Ready To Rock Your Event?