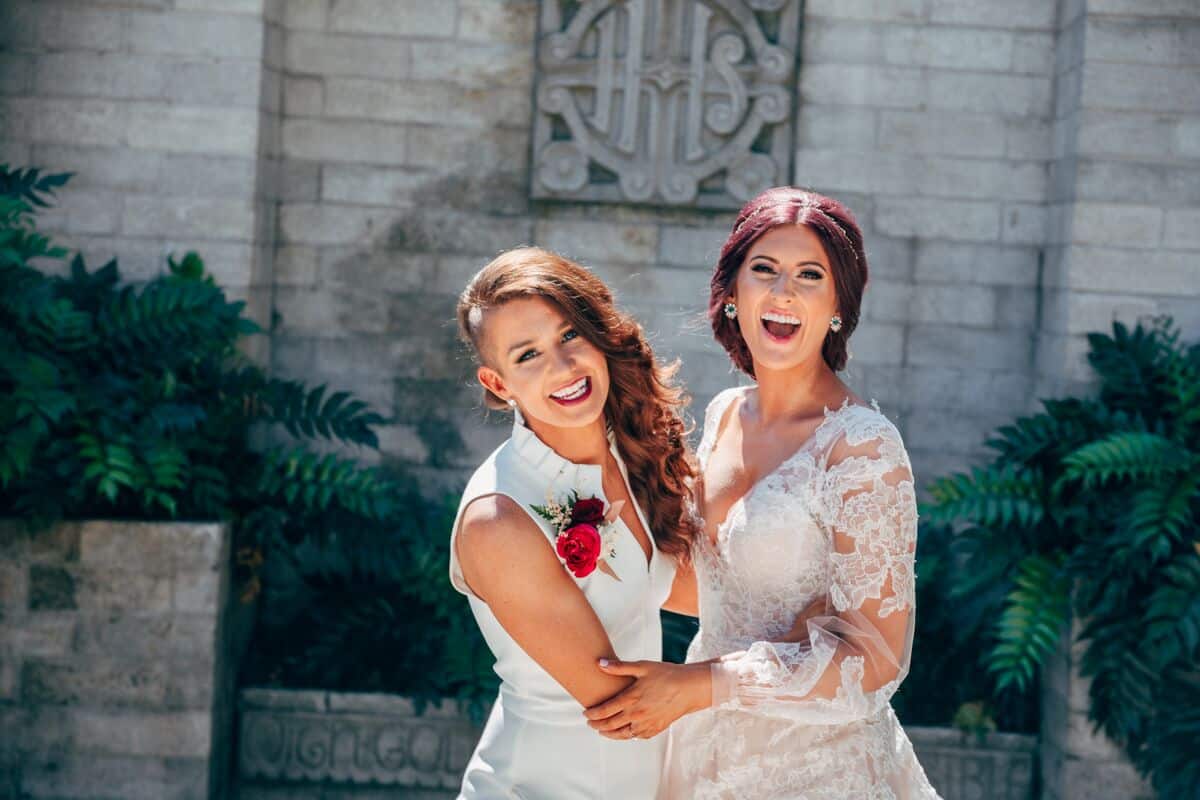 Beautiful Wedding at the Maitland Art + History Museum – Erin + Chelsea
They say that Saint Patrick's Day is one of the luckiest days of the year, and for Chelsea + Erin, it certainly was!
At the gorgeous Art & History Museums in Maitland, FL, Erin + Chelsea gathered with their friends and family as they celebrated their wedding; just as Erin's mom and stepfather had done 20 years prior. The two tied the knot at the Main Chapel and went across the way to the Main Garden for their reception. From their first look to their last dance, you could tell how much these two ladies adored one another and how true their love is.
Erin + Chelsea have such radiating personalities and DJ Gaby captured it perfectly with their list of songs during the reception. Guests were having a blast in between keeping the dance floor alive and the consumption of flaming donuts during dessert! The dedication from their friends and family during the wedding was so admirable as they laughed, cried, and celebrated with the newlyweds.
In a note with their photographer, Steph Grant, Chelsea had said that her favorite part of the wedding was seeing Erin for the first time and that she looked better than she could ever imagine. We agree with you, Chelsea! As former Miss Missouri, she is no stranger to the limelight, Erin looked stunning in her wedding gown and Chelsea looked equally as radiant in her bridal jumpsuit. Their coordinated colors of dusty blues, reds, creams, and pinks were an absolute dream to see on their bridal party and Blue Ribbon Weddings pulled the looks off perfectly with their planning expertise.
The two lovebirds wanted their genres of music to stick around their love of '80s, '90s, Country, Folk, and Alternative music. The top 3 "Must Plays" that Chelsea + Erin wanted played at their reception were, "Heaven is a Place on Earth," by Katie Thompson, "Stickshifts and Safetybelts," by Cake, and "Like a Wrecking Ball," by Eric Church.
We wish the two of you a lifetime of happiness!
Ready To Rock Your Event?