Want to get to know us a little better? We feel the same way! We sat down with our founder, Kristin, to talk about what it's like being a wedding DJ (spoiler alert: It ROCKS!). Whether you're looking for a great DJ to rock the socks off your wedding or you're curious about why you should hire a DJ at all, you've come to the right place!
When people ask "what do you do?", how do you answer?
We create moments with music…oh, and can pack a dance floor with not only your friends but also grandma at the same time!
What did you do before you did this?
I was a Sales and Marketing Manager for an Orlando Resort.
How long have you been doing this?
Our DJ Rocks was founded in 2011.
What is your favorite thing about what you do? What's your WHY?
We are passionate about weddings and love! Once the ceremony is over, it's time to create the celebration for everyone to remember. I love surprising our couples with the little things like dropping in their throwback from college to create a moment with their friends, or playing their parents anniversary song 🙂
What's the best part of your job?
It never feels like a job at all.
What fun-fact would people be surprised to learn about you?
I am a scrapbook/Polaroid junkie and if I could be doing anything at all, it would be spending all day long with my dog, in my ATV in the mud, or in my RV!
What is the best compliment you've received from your clients?
One time I had a guest at a wedding—not even a relative of the family—come up to me towards the end of the night and he said "Young lady… WHO ARE YOU?" I replied back with, "I'm the DJ" and he looked at me in awe and said, "I have never seen a DJ do what you've done tonight. I can tell you that you are doing exactly what you are put on this earth to do." I literally started crying.
What is important for clients to know about your company before they book you?
We are not the run-of-the-mill, push "play"-type DJ, nor are we your club style DJ that is going to mash up and change the melody to your all time fave song. If that's what you're looking for, we may not be the right fit. Everything that we do is custom to you and what you want! We will pick your brain like crazy to get as much detail as possible before your event and as your DJ and MC we act just like a thermostat: read the temperature in the room and bring it up or down as needed. We only have one favor to ask–please don't make us do anything cheesy. Instead, leave us room to switch it up when the moment is right.
It's tough to put into words what we're like, but here goes. We are uber-organized, easy to work with, and like a briefcase on a rope swing (professional yet fun). We are extremely positive, always smile, and tend to add to the energy and excitement for your celebration. We dress nicely, our gear is neat and cleanly covered, we are insured, and we do bring backup equipment.
What are the most common questions you get asked by brides and/or grooms?
Too many to list here! Click here for answers to our frequently asked DJ Questions.
Testimonials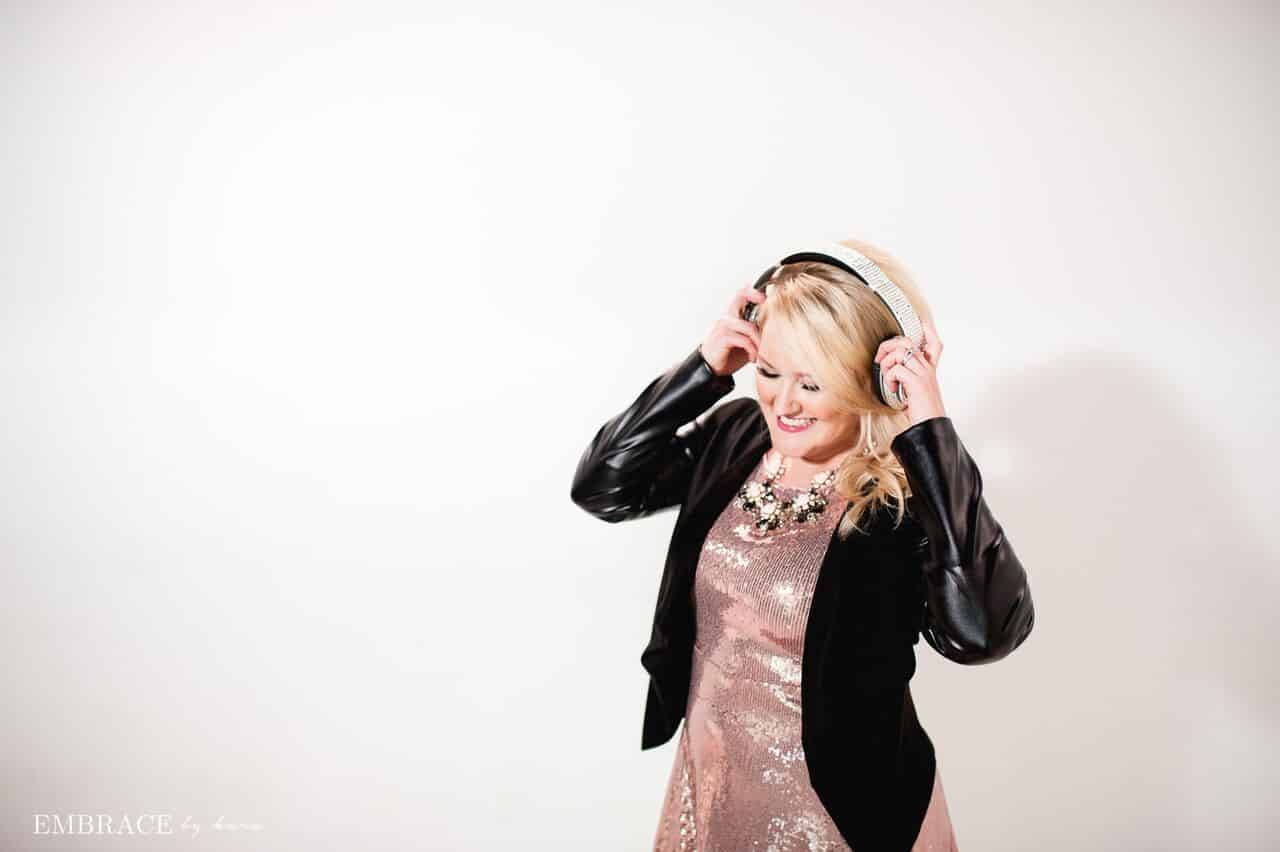 "Kristin at Our DJ Rocks is truly best in class for Orlando Wedding DJs! I would define myself as a pretty discriminating consumer & professional, so naturally that carried over into my vendor selection and review. Kristin has an amazing reputation in the Orlando industry, and every other vendor I talked to raved about what a great choice I made. The night of my wedding I understood why! She did a great job listening to my preferences and needs while also taking ownership of the event being fun and flowing well for everyone! Up to the wedding she was very organized, responsive, [and] proactive. Kristin hands down was one of the best vendor selections I made and the dance floor was FUN and FULL the whole time! As an MC she was bright, captivating, on-point, and she did a great job keeping everything moving! I've heard so many bad stories about DJs being divas and not really sticking to your preferences or playlist because they know better and she was SO NOT that DJ. She was the perfect combination of building on what I had selected and what we discussed and enhancing it. She kept me informed of the timeline and made sure I also got dancing time! (What a sweetheart…she had my bridesmaids come get me when I had barely been on the floor!) I can assure you your Orlando wedding will be a great party if you hire Our DJ Rocks!"
– Tiffany + Jeff, Mission Inn Resort
"If you're looking for a DJ for your wedding or upcoming event, you can stop now. Kristin + Our DJ Rocks were the most perfect vendor of all time—from the first time you speak to them to the last dance at your wedding, they are always making sure that they're capturing what YOU want for your wedding day and that everyone at your wedding is having fun. Their online portal makes it so easy to select your must plays, do not plays, special dances, intro songs, etc. and you have plenty of time to do it!

I obviously only worked with one of the DJs, but wanted to give a special shout out to her because of the insanely amazing job she did at my wedding. I knew Kristin was going to be awesome, but I have to say she far exceeded my expectations. She was so calm and collected the entire evening, and still managed to have the energy and the dance floor going from the start of my reception to the moment it ended. I received many, many compliments on my vendors at my wedding, but the compliments on the DJ made up the most by far. My favorite part was that she had people of all ages up and dancing throughout the night—the mix of music truly appealed to everyone.

Second to Our DJ Rocks' DJ services was their uplighting. Kristin totally understood exactly what I wanted for the reception and when I say she made my dreams a reality, I mean she made my dreams a reality. I seriously cannot recommend Our DJ Rocks enough!"
– Kasey + Drew, Alfond Inn