Real Weddings: Emily + Darrick (2.5.22)
Earlier this year, Emily and Darrick tied the knot at the Winter Park Country Club surrounded by family and friends. We were truly honored to share in the magic of their big day and lemme tell ya…the pleasure was all ours because this whole family was super fun!
Both the bride and groom are blessed with extended family that not only loves them unconditionally, these people know how to party!
For the décor, the couple took their inspiration straight from nature, starting with an invitation decked with minimal monstera leaves. The botanical vibe continued throughout the interior of their venue at the Winter Park Country Club. We love the vine wall backdrop with neon lights!
After the ceremony, it was time for the Happily Ever After Party (or "reception" as some people call it). The couple kicked it off with their first dance to "How Long Will I Love You" by Ellie Goulding. It was such a magical moment! Emily and her father danced to "First Man" by Camilla Cabello and Darrick and his mom chose "Once Upon a Dream" from the movie Sleeping Beauty.
Then, Darrick's parents gave a toast using a bottle of wine they saved from the year he was born. It was such a heartwarming touch to start off a ceremony filled with fun and, most importantly, dancing!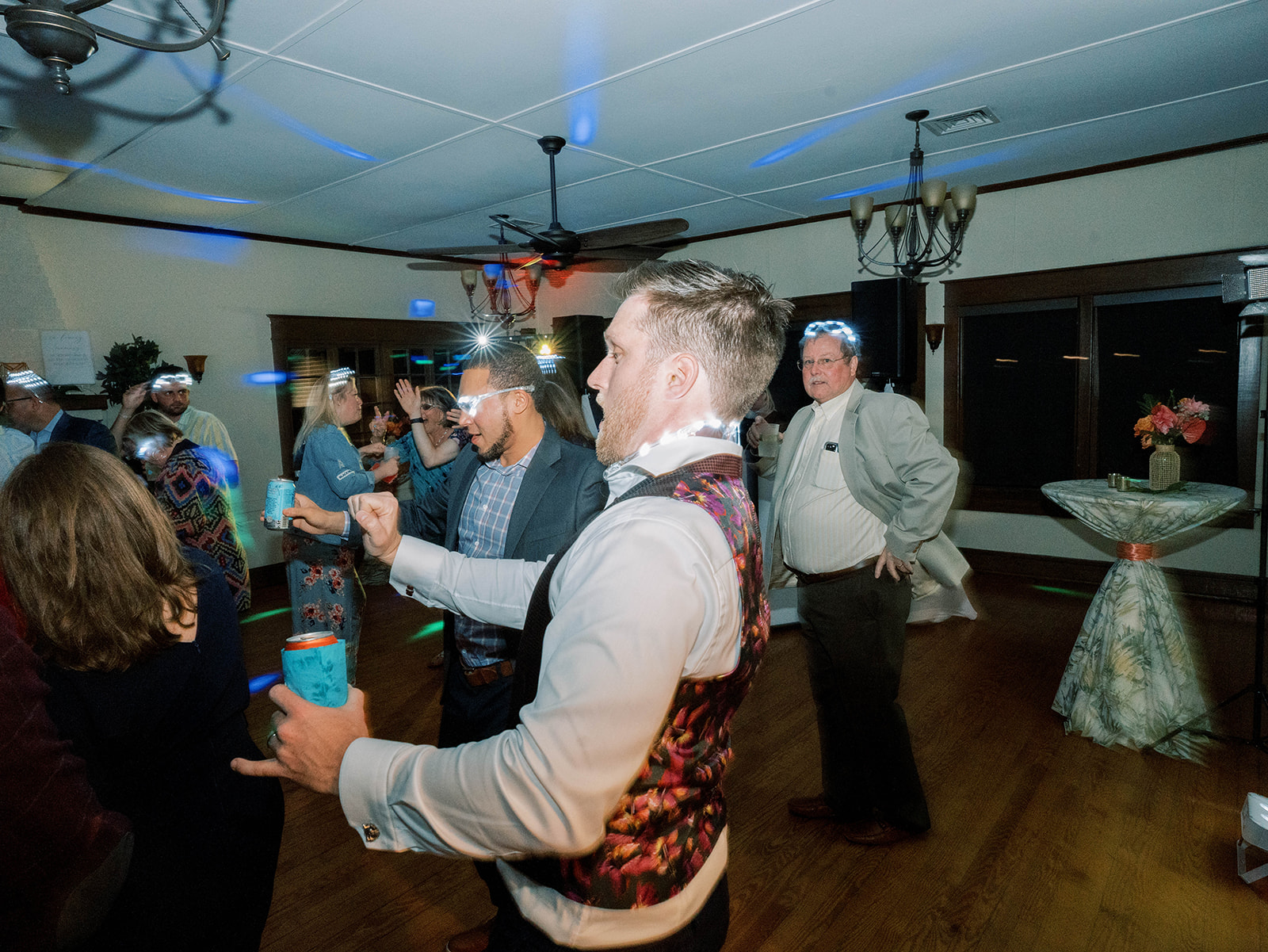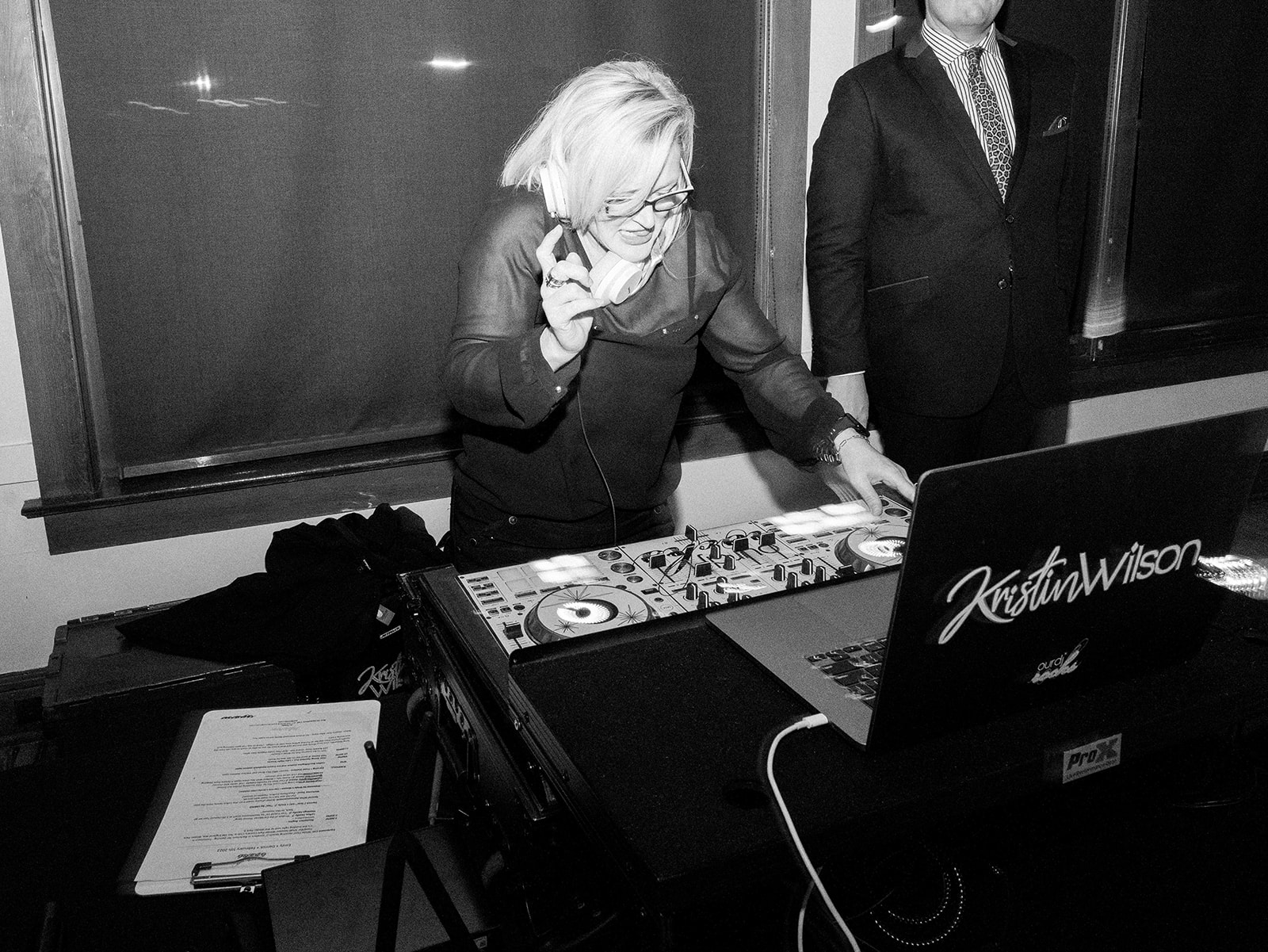 We never have any trouble coming up with songs to get the crowd on their feet, but Darrick and Emily made it super easy with a list of their requests. The couple met when they were both attending Purdue at the Neon Cactus Piano Bar Fortunately, the bar has their own Spotify playlist that makes the perfect dancing soundtrack!
Throughout the night, there were Korean BBQ rice bowls, "totchos" (tater tots + nachos), ice cream sandwiches, and affogatos to fuel all that partying!
The party had to end at some point, but the happy couple was sent off in style with a shower of bubbles!
Congratulations, Mr. and Mrs. Loftus! We wish nothing but the best for your new life together!
Ready To Rock Your Event?