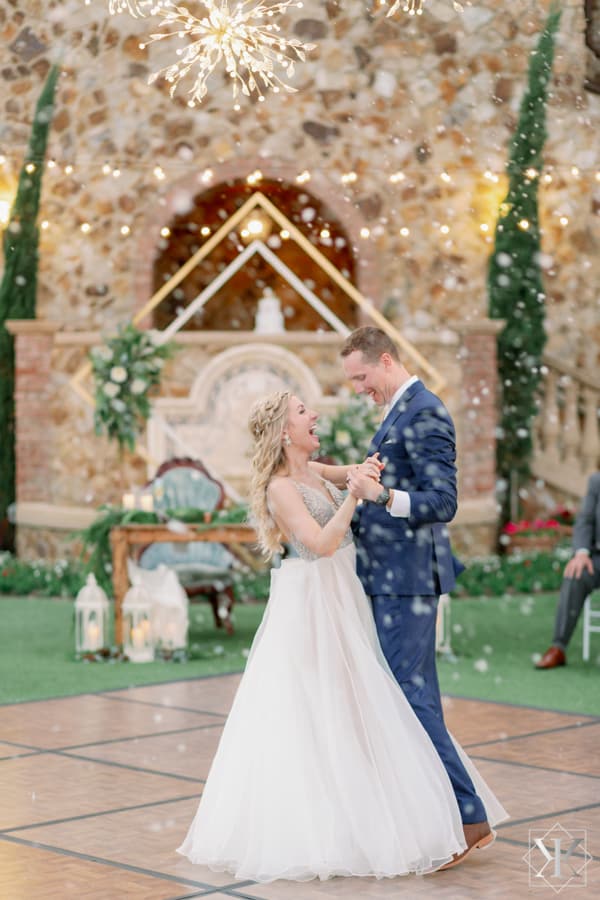 Stephanie + Kevin Hill (Review)
Married on 1/10/20
What they had to say!
"Can't go wrong with Our DJ Rocks! Jennie is amazing!
I heard about Our DJ Rocks when I went to my friend's wedding many years ago and Kristin was their DJ. Kristin wasn't available for our date, so we had Jennie and I can tell you…you cannot go wrong with anyone in this company. She was incredible!
Jennie was so communicative prior to the wedding, especially since we were out of state, we had a few check-in emails and phone calls. She responded to all my last-minute requests (sorry Jennie!). It was always so fun to talk to her on the phone, she was just as enthusiastic as I was about song choices.
On the night of the wedding, she touched base with us through the night to see how things were going and if we had any other requests. She seamlessly transitioned from song to song, threw in some amazing remixes, and could sense the energy of the crowd.
The day is a blur, but we remember being on that dance floor for a majority of the night and having the time of our lives. I had some unique song choices, especially for the processional, and she was on point for every. single. one. Jennie also came out on the dance floor for some of the dances!
There were some surprise gifts pre-, during,and post-wedding (that I won't spoil for others), but just goes to show you that this company is so thoughtful about everything and makes sure to make your day so special. Thank you so much, Jennie. I highly recommend her!!!"
Thank you, Hills! We were truly blessed to celebrate your special day with you! We wish you all the best in the years to come.
Vendors: