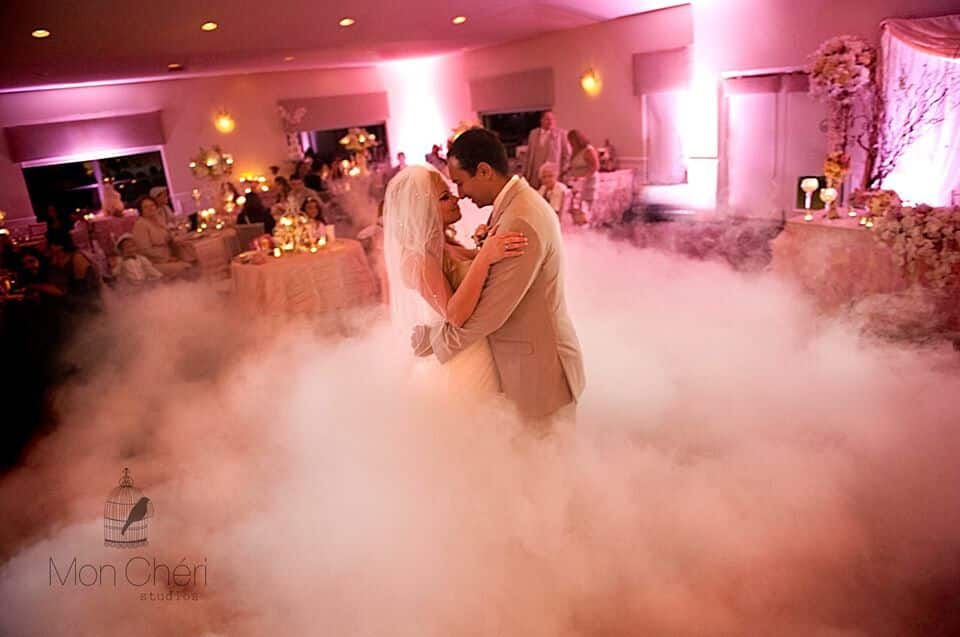 Unique Wedding Vow Renewal At The Royal Crest Room
Unique Wedding Vow Renewal At The Royal Crest Room
Misty + Nelio
Misty and Nelio really wanted their wedding vow renewal at The Royal Crest Room to be unique, fun-filled, and memorable! They are extra special to us because we have worked along side Misty for almost 10 years in the wedding industry! If you don't recognize her, Misty is the owner of Misty Miotto Photography! It started out with the amazing Christine MacPhail playing the harp during the ceremony and for part of the cocktail hour. Our DJ Rocks took over for the second part of cocktail hour and played songs with a Michael Buble vibe, super fun! The couple made their way into the reception area carrying fake guitars and sunglasses that Photo Booth Rocks provided for the props for the photo booth. And they of course had no ordinary first dance…they danced ON A CLOUD!! Well not really, but it pretty much looks like they are. It's romantic, unique, and a definite highlight for the whole evening. Some other unique things at this wedding were that instead of clinking their glasses to make the bride and groom kiss, everyone at the table had to get up and sing a song! The only requirement for the song was that it had to have the word "love" in it. How fun is that?? They also played a game called "pass the napkin" where we played music and had a napkin passed around until the music stops. Whoever has the napkin when the music stops had to either dance, sing, or act out a song that we played! If that wasn't enough, for the last song of the night, a bomb of confetti went off and filled the whole dance floor to end the night with a BANG!! Misty and Nelio ran off together at the end of the night with a grand sparkler exit. What a wedding this was!!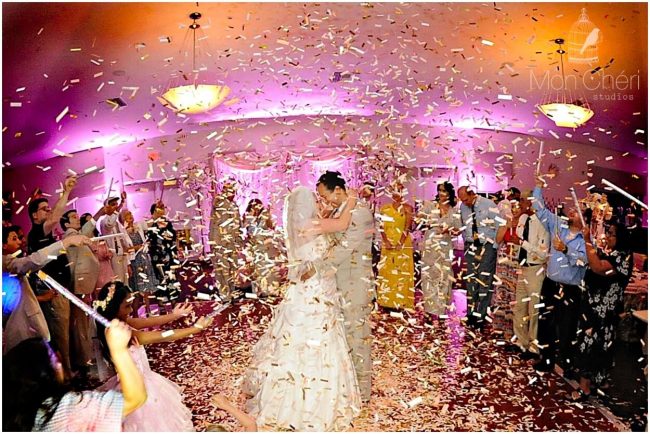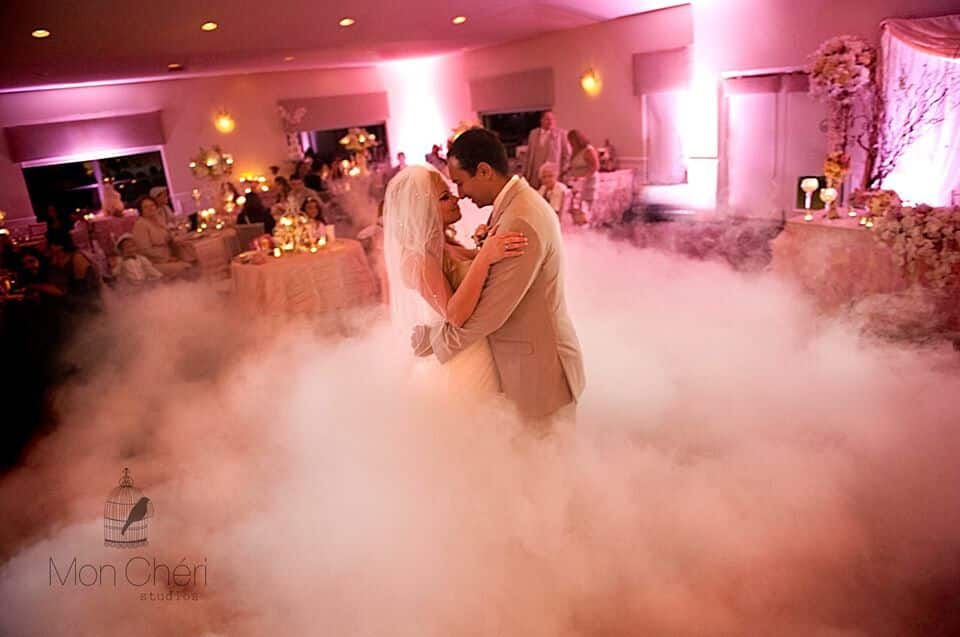 First Dance ♫ I Won't Give Up – Jason Mraz
Cake Cutting ♫ Sugar Sugar – The Archies
Bouquet Toss ♫ Single Ladies – Beyonce
Garter Removal ♫ I'm Too Sexy – Right Said Fred
Garter Toss ♫ Sexy and I know It – LMFAO
Garter Placement ♫Dude looks like a lady – Aerosmith
Ready To Rock Your Event?