The Role of Your Wedding DJ – What do Wedding DJs Do?
People group club DJs, wedding DJs, and radio DJs all into one category. What does a wedding DJ do? Wedding DJs have a big role in the success of your wedding reception. And over half of the job is complete before they even arrive on the day of your wedding and play the first song.
A professional wedding DJ should provide you with some type of planning tool. You're only going to do this once, so you're going to need a little help. These tools will give your wedding DJ the information that s/he needs to create your wedding day just as you want it.
You should be able to choose the type of music you want played at your wedding and the type of music you don't want played. Are you the type of bride that wants to boogie to the electric slide and cupid shuffle or have you done it so many times you never want to hear it again? Those are the types of things that you will go over with your wedding DJ before she even plays the first song. All of this information will be in your planning tools.
Orchestrate the Flow + Details – Planning System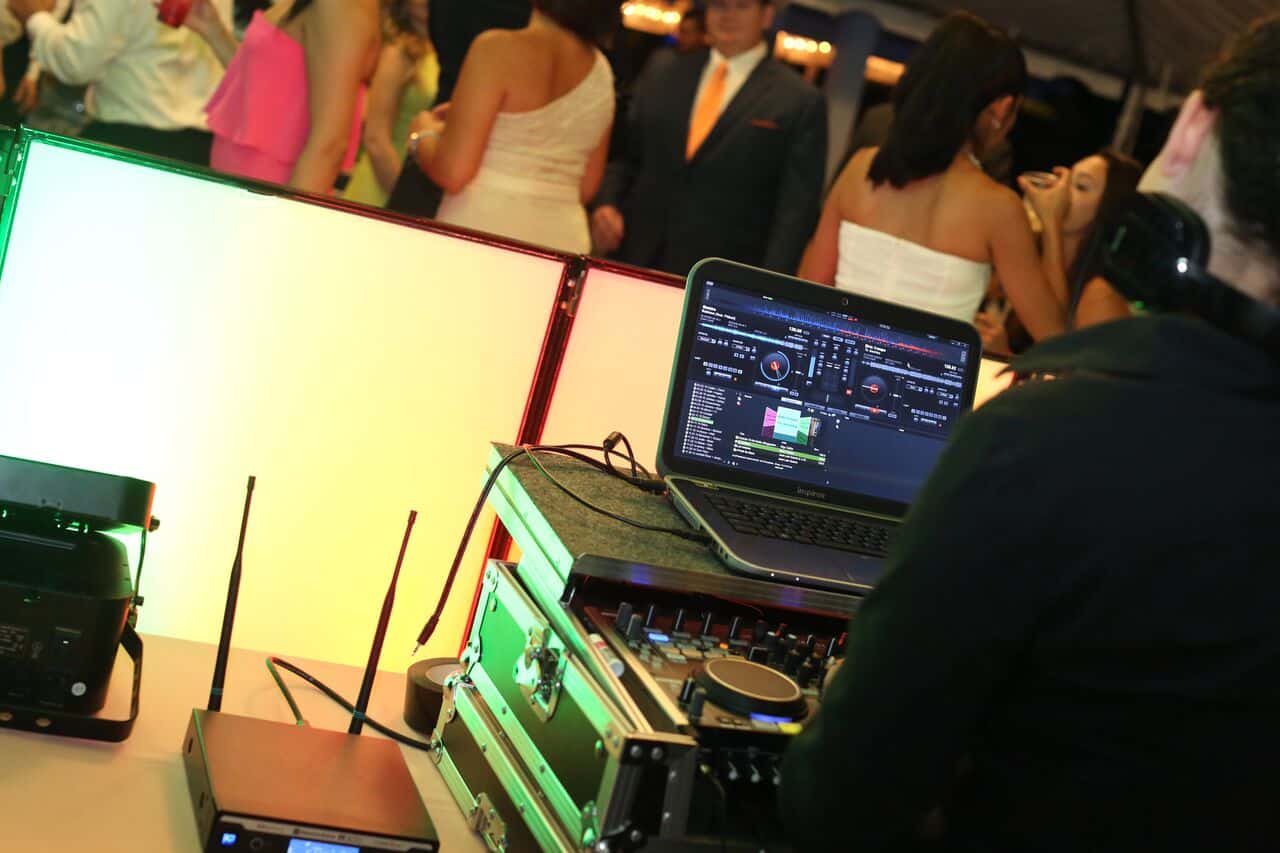 With Our DJ Rocks, leading up to the wedding day, as you're choosing your special songs, you'll use the Our DJ Rocks online planning system. This tool helps keep us organized and provides details for your wedding from the special songs, the announcements, to little things like who is toasting and will there be a blessing. This will ensure that come wedding day,  we have absolutely everything we need to orchestrate things from start to finish. Our goal is for you and your fiancé to have an amazing time at your reception, letting us create the memories.
There are many other aspects of your wedding that make it unique. It's important for wedding DJ to know if there are any special songs or dedications you want played. Maybe it's your Grandpa's 83rd birthday, it would make your day that much more special if during dinner we played "Birthday" by the Beatles during dinner. Maybe your sister got married 5 years ago and you want to dedicate her first dance to her. Or maybe you and your bridesmaids had a theme song for the night of your bachelorette party and you want to dance to that during the reception.
Do you or your fiancé have a favorite band or type of music, you probably wouldn't think to tell your DJ that unless they asked. Other things that you will go over with your DJ would include if you are having a centerpiece giveaway or if you will have cameras on the tables or a photo booth at the reception. The DJ will make sure that the centerpieces are given out and that your guests are aware of everything that is happening during your reception.
How interactive do you want your DJ to be? Do you want your wedding DJ to take requests? How do you envision your wedding day? All of these elements are what make your reception unique and one of a kind and your wedding DJ should carefully choreograph each of these to ensure the success of your wedding.
And this is all before the first song is even played.
Wedding Ceremony Music + Sound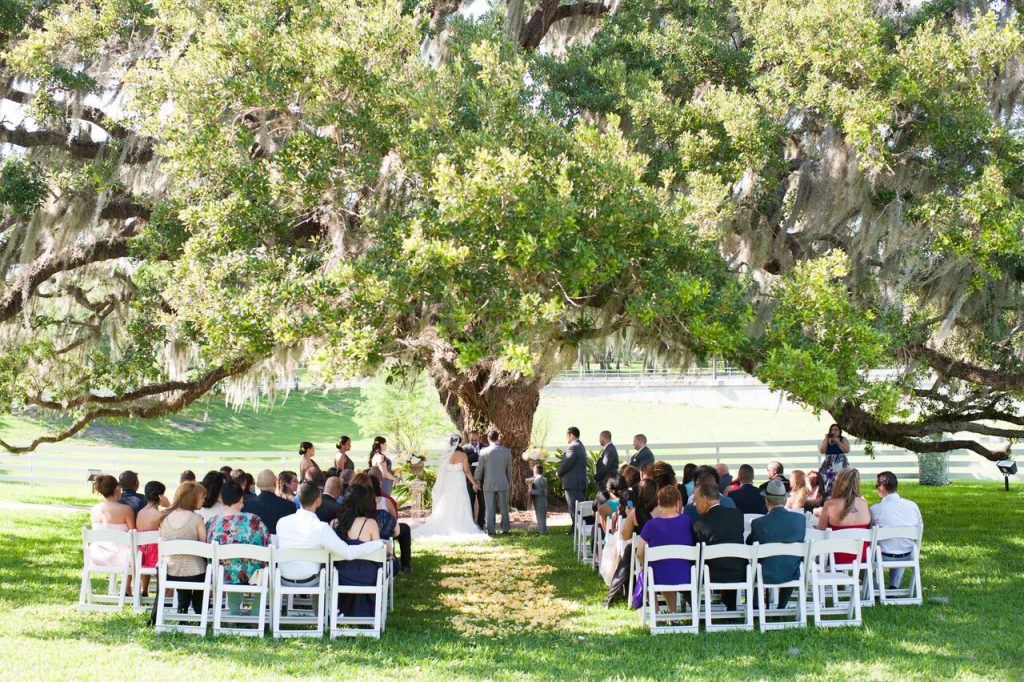 We arrive an hour and a half before anyone is present. As your guests filter in for your upcoming ceremony, we play light music to fill the air, as we all await the beginning of the procession. We place a wireless lapel mic on the officiant, so all of your guests can hear the ceremony. We then play a processional song for the honored guests to be seated and a special song for your walk down the aisle! The ceremony then takes place, and once pronounced a married couple, we play the celebratory exit song. These are all choices you make!
Following the ceremony, the music continues with the transition into cocktails while you take photos.
Wedding Day Timeline
Once we finalize all the details of your wedding day with you, we will send a copy of your final timeline to you and your planner/vendors. We backup all of your special songs on multiple devices, just in case! We typically arrive about 1-2 hours prior to our start time to set up all equipment so there are no awkward transitions. Everything is set and ready to go when it's "I Do" time!
SAMPLE TIMELINE

6:00pm – Reception Begins + Photobooth Opens

Introductions of Bridal Party – ♫ "Can't Stop The Feeling" by Justin Timberlake

Introductions of Newlyweds First Dance [On a Cloud] – ♫ "Kiss Me" by The Fray

Champagne Toast + Blessing

6:20pm-ish – Dinner

7:20pm-ish – Father/Daughter Dance – ♫ "How Sweet It Is" by James Taylor

Mother/Son Dance – ♫ "You Are the Sunshine of My Life" by Stevie Wonder

Open Dancing

8:30pm-ish – Cake Cutting – ♫ "Home" by Edward Sharpe and the Magnetic Zeros

Bouquet + Garter Fun followed by Open Dancing

10:30pm – Last Dance ♫ "Get Lucky" by Daft Punk

Notes: Amber Uplighting + Custom Monogram + White Photo Booth
Cocktail Music + Vibe
As your guests filter in from the ceremony, there is cocktail music playing to greet them, and as they enjoy refreshments and hors d'oeuvres, we await the arrival of the newlyweds and wedding party. If needed, we will ask them to take their seats for our introductions.
We become the voice of your reception, and we keep your guests informed of what events are taking place, and where their attention should be. We work with your vendors to be sure that none of us miss a step.
Wedding Reception MC + Music + Vibe
Upon arrival, we'll greet the newlyweds and wedding party and prepare your guest of honor for introductions. We welcome everyone and progress with a fun, yet formal introduction of everyone in the wedding party, culminating with the introduction of the newly married couple. We encourage all of you to get somewhat creative with this event, as this sets the stage for the reception to follow!
As the cheers start to fade, we introduce the newlyweds, "dancing together for the very first time as a married couple," followed by your chosen song. We then invite your guest of honor, (i.e. Maid of Honor, Best Man, Mom, Dad, etc.) to your head table as we transition into our toasts followed by dinner. Once the dinner and formal dances have been completed, it's party time!!
As we transition from dinner to dancing, we'll pick the music up a bit to attract your guests attention to the dance floor. Then it's party time! Our style is to truly incorporate your music tastes. This is your day, not ours. We encourage you to provide us with a list of your favorites, and your list of least favorites! We love requests from your guests and we've noticed that sometimes those special requests from guests are the ones that create lasting memories on the dance floor. Even for those that never dance. (We have some cool photo booth options for them! Take a look at our Green Screen!)
In short, your wedding DJ is so much more than the "Music Maestro." They're what keep the whole evening flowing so you and your guests can celebrate!
It's the details that make a good wedding extraordinary. At Our DJ Rocks!, we're all about creating magical moments wrapped in fun.
Ready To Rock Your Event?