2019 Rocks Team Holiday Party (+ Playlist!)
This year has been one for the books. We've had so much evolution within our small-but-mighty company that I can't even count them all!  We've added new faces, had some leave for amazing opportunities around the country, and Kristin has been jet-setting all over the USA for different DJ speaking engagements. Keep an eye on in your inbox for our Year End Review eblast we send out later this month for all those details!
It's been a whirlwind to say the least!
As the Office Manager for this wonderful company, I have a unique perspective on everything. I call our new applicants to set up interviews, greet our awesome team every time they come in the front door, attend most meetings, and get to speak to almost every client that contacts us.
But I think my favorite task is planning our team holiday party—it allows me to take bits and pieces of everyone's personalities that I learn about throughout the year and create a party that brings us all together.
You see, it's rare that everyone who works for Our DJ Rocks and Photobooth Rocks are able to meet at the same time. Most of our team just goes straight to their events and then back home afterward, which makes the few times a year that we can all come together that much more special.
For 2019, our holiday party theme was inclusivity —we made a conscious effort to celebrate all the wonderful holidays that happen during this season. Our colors were on brand (of course), so we focused on turning our gorgeous venue, The Garden Villa, into a winter wonderland complete with fake snow, glittering deer, sparkly bobbles, and pastel pink and blue lighting to tie it all together.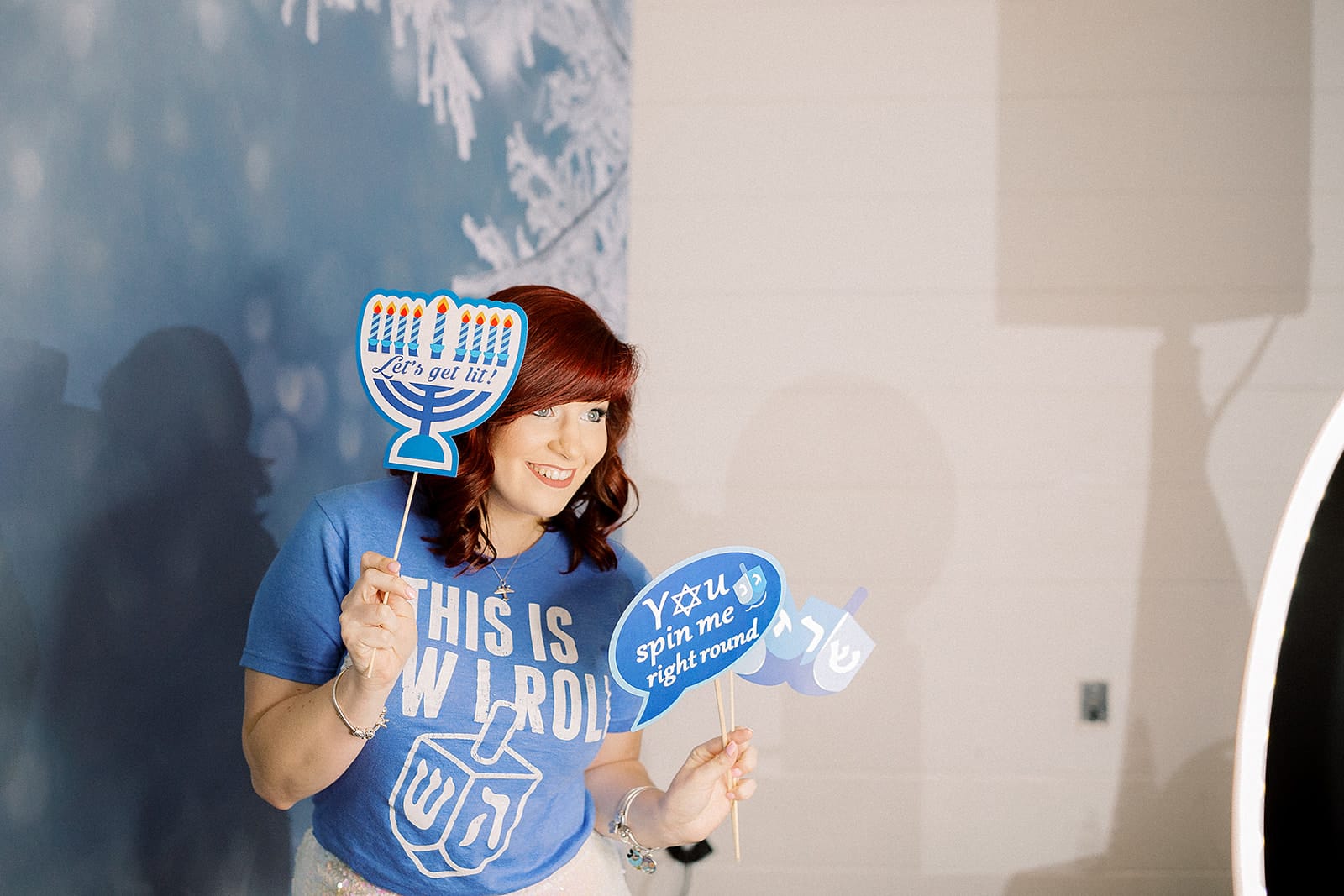 4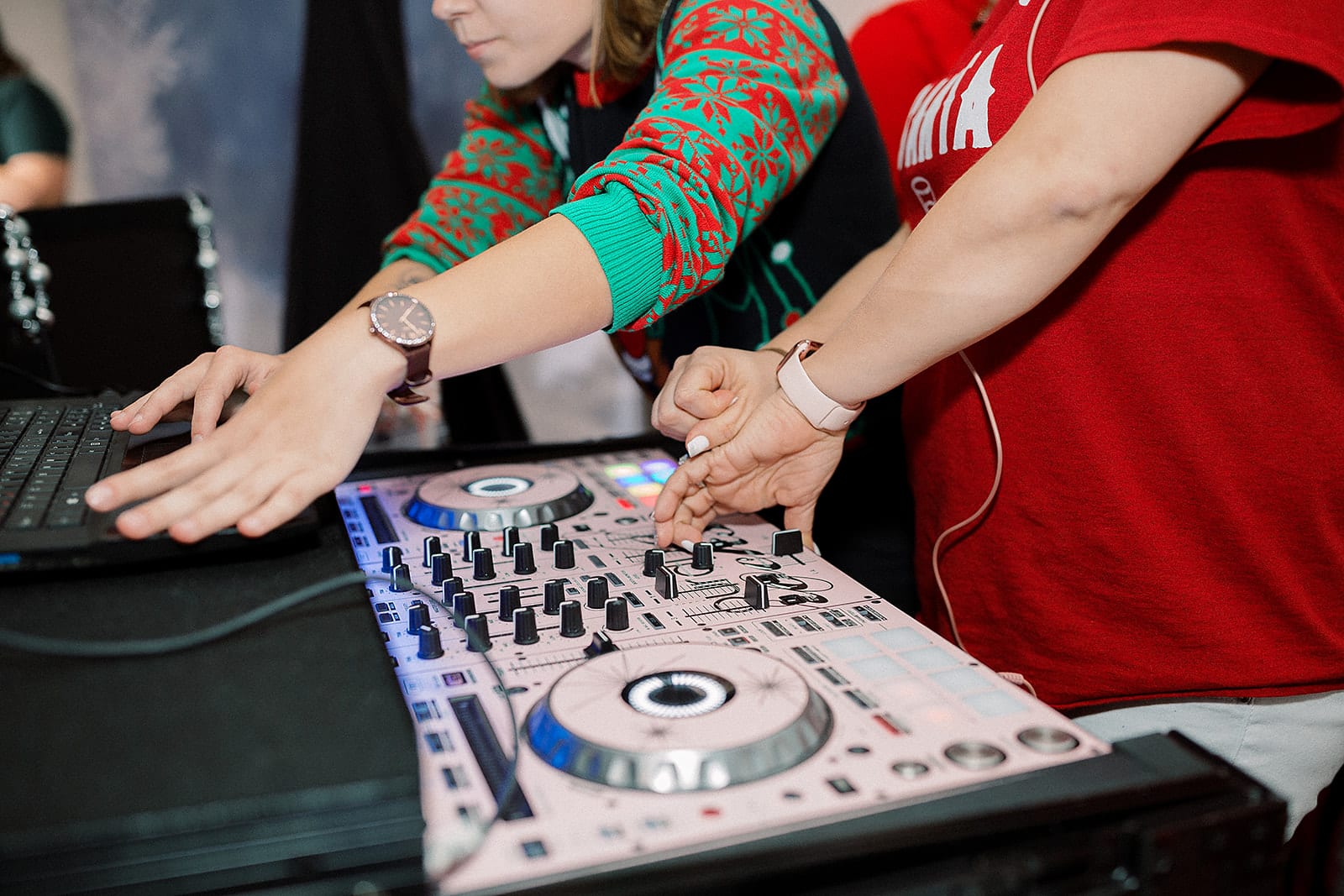 Some things will never change for us, and Kristin + Mark made sure that our team was recognized for all the hard work, commitment, and flexibility that they showcased in 2019. Our awards included:
Keeper of the Flame Award: Kristin
Limitless Award: DJ Jennie
Champion Award: Casey
Trailblazer Award: Jessie + DJ Stasia
Unshakable Commitment Award: Aleyah, Austin, Kevin, + Natalie
Integrity + Gratitude Award: DJ Gaby + DJ Emily
And then there was our Photobooth Operations Coordinator, Shadow, who snagged three awards this year: We Lit Award, Positive Attitude + Charisma Award, Value Growth Award
We partied hard, happy tears were shed, shots were had, a delicious meal was shared, and we wouldn't have it any other way.
Cheers to you and yours this holiday season, we hope it's a rockin' one!
Best,
Casey Hasty
Office Manager for Our DJ Rocks + Photobooth Rocks
Catering: Cocktails Catering
Venue: Garden Villa
Photographer: Casie Marie Photography
Photo Booth: Photobooth Rocks
DJ: Our DJ Rocks
Makeup: Laura Reynolds Artistry