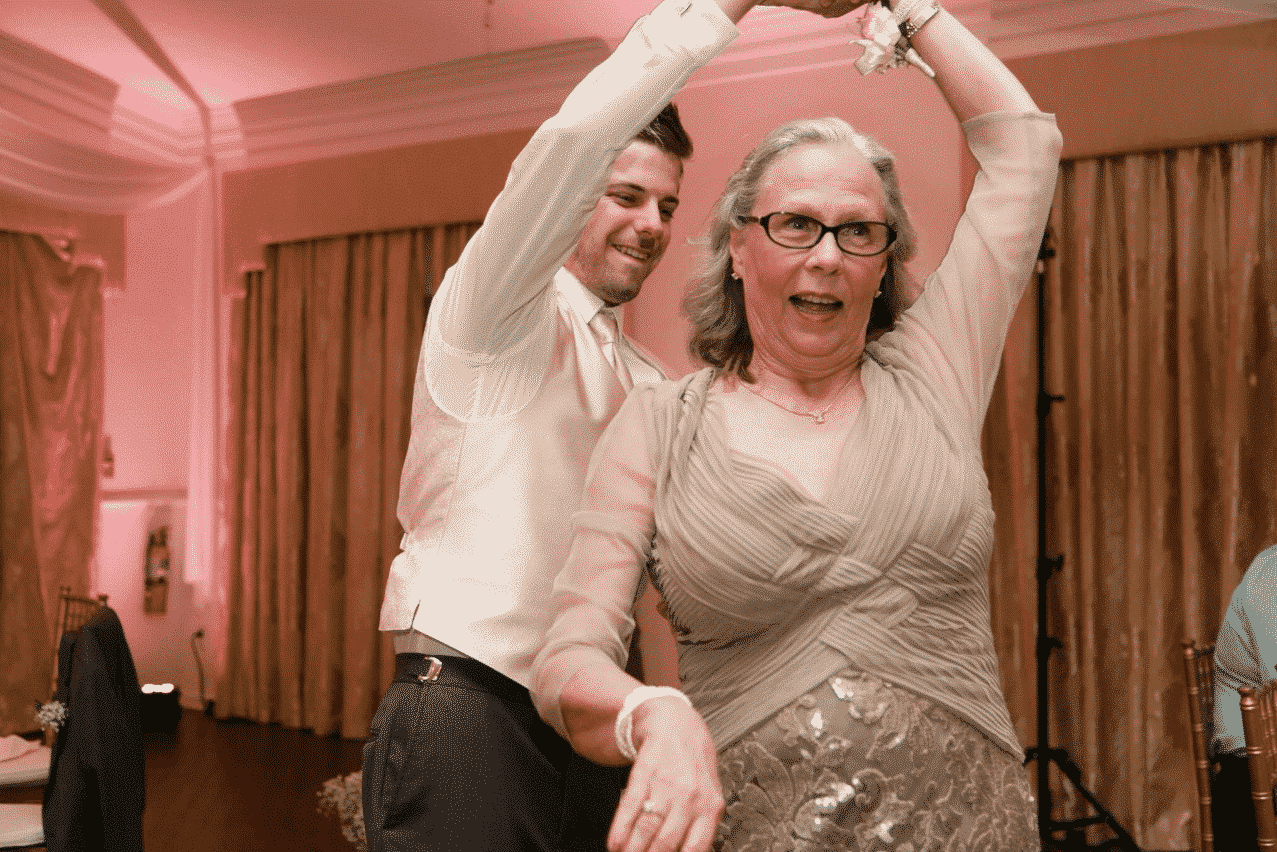 19+ Mother/Son Dance Songs For Your Wedding
She taught you how to say "please" and "thank you" and how to use a spoon. She taught you how to drive, did all your laundry, and helped you with your homework every night. She was the first woman you ever loved.
She is your mom.
Sharing a special mother/son dance at your wedding is a beautiful and meaningful way to show your love and appreciation for the woman who raised you. And it's a moment your wedding guests would love to share with you.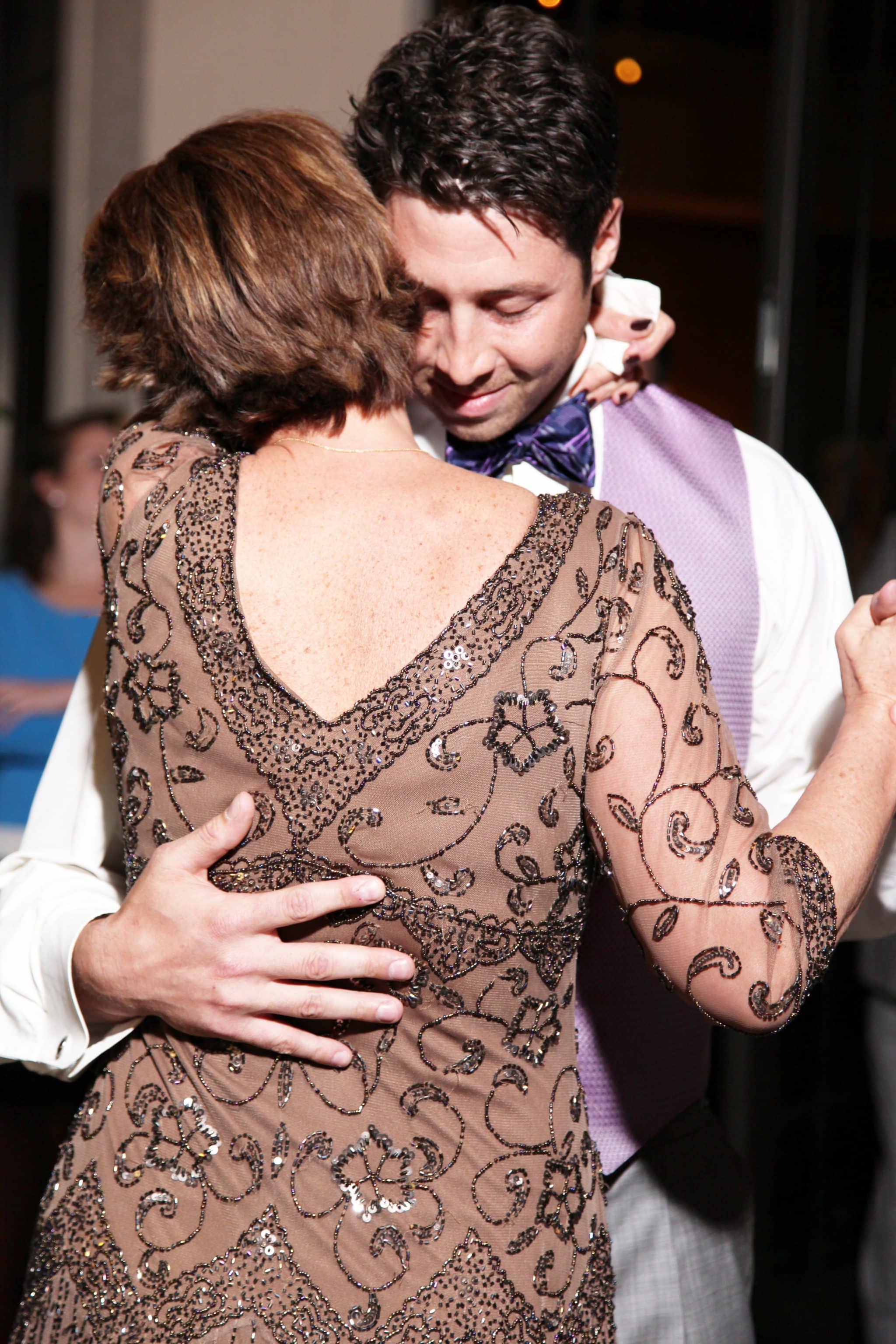 Our Favorite Mother/Son Dance Songs
Whether you're dancing with your birth mom, your adopted mom, your stepmom, or a mother figure who means so much to you, these songs are sure to fit the bill.
Beautiful Boy – John Lennon
Favorite Line: "Before you cross the street, take my hand / Life is what happens to you while you're busy making other plans."
Child of Mine – Carole King
Favorite Line: "There'll always be people to make it hard for a while / But you'll change their heads when they see you smile."
The Perfect Fan – The Backstreet Boys
Favorite Line: "You showed me how to love / You showed me how to care / You showed me that you would always be there."
A Song For Mama – Boyz II Men
Favorite Line: "And no one else can do / What you have done for me / You'll always be, you will always be / The girl in my life."
My Wish – Rascal Flatts
Favorite Line: "I hope you know somebody loves you, and wants the same things too / Yeah, this is my wish."
Ready To Rock Your Event?
God Only Knows – The Beach Boys
Favorite Line: "God only knows / what I'd be without you."
You'll Be In My Heart – Phil Collins
Favorite Line: "For one so small, you seem so strong / My arms will hold you, Keep you safe and warm."
A Mother's Song – T. Carter
Favorite Line: "Now, little boy, days have passed / And you've grown up so fast / But in my heart, that little boy will never be far."
How Long Will I Love You – Ellie Goulding
Favorite Line: "How long will I love you / As long as stars are above you / And longer if I may."
Sweet Child of Mine – Guns N' Roses
Favorite Line: "She's got a smile it seems to me / Reminds me of childhood memories / Where everything was as fresh as the bright blue sky."
Mother Like Mine – The Band Perry
Favorite Line: "She's the sky that holds the clouds / She's the lady of our house / We all need her, but no one more than me."
Thank You, Mom – Good Charlotte
Favorite Line: "I'll always love you / There's nothing I won't do / To say these words to you / That you're beautiful forever."
Simple Man – Lynyrd Skynyrd
Favorite Line: "Boy, don't you worry, you'll find yourself / Follow your heart and nothing else / And you can do this, oh baby, if you try / All that I want for you, my son, is to be satisfied."
Humble and Kind – Tim McGraw
Favorite Line: "Don't take for granted the love this life gives you."
I Got You – Ciara
Favorite Line: "Hush little baby don't you cry / Momma's gonna love you all your life."
Then They Do – Trace Adkins
Favorite Line: "I see them as babies / I guess that'll never change / You pray all their lives / That someday they will find happiness / Then they do."
Through the Years – Kenny Rogers
Favorite Line: "But through the years it seems to me / I need you more and more."
You're Gonna Be – Reba McEntire
Favorite Line: "Life has no guarantees, but always loved by me / You're gonna be."
I'll Always Love My Mama – The Intruders
Favorite Line: "A mother's love is so special / It's something that you can't describe / It's the kind of love that stays with you / Until the day you die."
When you're finished choosing a mother/son song, look over our suggestions for father/daughter songs and songs to honor your grandma.
get more music |  200+ Wedding Song Suggestions
get inspiration  | pinterest.com/ourdjrocks
get social | facebook.com/ourdjrocks
get in contact | orlando wedding dj
(Psst…don't forget the photo booth! Our Green Screen is incredible!)
Ready To Rock Your Event?