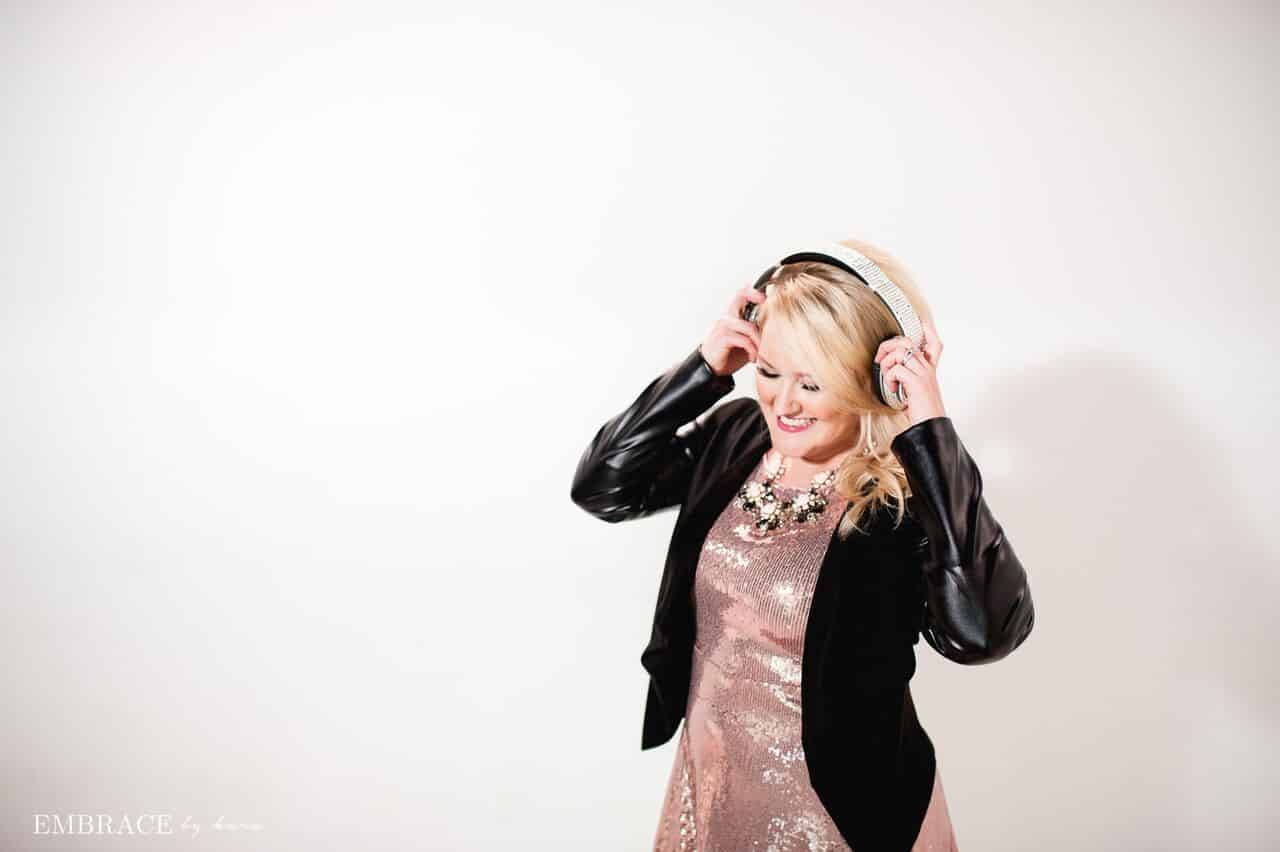 5 Reasons NOT to DJ Your Own Wedding!
We get it; weddings can be expensive. And when you're looking for ways slash your budget, you might be tempted to save a few bucks and just DJ your own wedding. After all, why pay someone $1,000 when you already have an iPad you could use for free?
But the truth is that DJ-ing any event is harder than that wedding DJ app wants you to think.
Here are six reasons not to DJ your own wedding.
1. Equipment
The most common setup for DJ-ing your own wedding is two speakers with stands; a soundboard; a microphone; cords to hook everything together; and a laptop, iPad, or other digital music player. If you don't already own the necessary equipment, you'll have to buy or rent it.
Renting all of this equipment for two days (you'll want at least one extra day for troubleshooting and setup) could cost you anywhere from $300-500. Once you factor in the labor you'll be putting in (or asking someone else to put in), is DJing your own wedding really worth it?
And that's if everything goes right. A professional DJ works with their equipment all the time, so they know exactly how to hook everything up, keep it running, and how to fix it when something goes wrong. If you decide to DJ your own wedding anyway, make sure you take time to test your system out beforehand to make sure everything works (and have a backup plan in case it doesn't).
2. Hosting
One of the major things you miss out on when you DJ your own wedding is having an MC to move the evening along.
A good DJ/MC is essential for keeping the evening on schedule and making sure no one misses an important moment. Your MC will be responsible for keeping the evening on schedule; they'll announce the cake cutting, first dance, and garter toss, and all those other experiences your guests don't want to miss out on.
Sure, you could always ask a personable, funny friend or family member to do it for you, but do you really want to ask your groomsmen to work at your wedding? Which brings us to the next point…
3. More Fun for You (and Your Guests)
When you DJ your own wedding, either you or one of your guests will be responsible for setting up and tearing down the equipment, troubleshooting any technical issues, taking requests, and playing all the songs.
Do you really want anyone (especially you) stepping away from all the fun and festivities to be your DJ for the evening? (Here's a hint: they don't want to do it, either!)
Let everyone enjoy the ceremony and reception without having to work. That's too much pressure! You're hiring other vendors so you can take some things off your plate, why stop at the DJ?
4. Playlist
Keeping the dance floor packed at your wedding reception comes down to one thing: the playlist!
We know you have great taste in music, but putting together a good set is about more than picking good songs. There's an art to the playlist; the energy has to ebb and flow properly. Professional DJs know how to look beyond their personal preferences and build a playlist that will get everyone dancing. They might even have some song suggestions that you've never heard of!
In short, DJs know all about wedding music.
They'll sit down with you to get a feel of what songs you want/don't want played at your reception, along with suggestions if you get stuck. If you want an instrumental version of a song instead of the original, they'll find it. If you want to cut a song short, they can do it. They can also blend, mix, and even beat match from one song to the next so that the energy continues without any awkward pauses.       
And they won't run out of music halfway through your 4-hour reception.
5. Read the Room
If all a DJ did was hit "Play" on a preset playlist and coast the rest of the evening, you could absolutely DJ your own wedding. But that's not how events work!
Think about the number of times you've hit "shuffle" on your favorite music playlist…only to then skip 20 songs in a row before you get to the "right" one. When it's your wedding reception, you don't want to be flipping through song after song finding the one that will get everybody out of their chairs.
As important as it is to have a great playlist, a good DJ knows when to throw that playlist out and improvise. So if your Backstreet Boys mashup isn't getting the response you thought it would, they'll seamlessly throw on something else. And if you've just remembered an amazing song that everybody would love, you don't have to scramble to add it to your wedding playlist. A DJ's already on it.
6. Experience
You aren't just paying for the four hours DJ is at your wedding, you're paying for all the hours she spent honing her skills at other weddings, bar mitzvahs, and quinceañeras. You're paying for her experience.
If you DJ your own wedding, you can do all the research you want, but there are still unplanned situations and scenarios that are bound to crop up. How will you handle it when your drunk college buddy hooks his personal iPhone up to your speaker setup to play Metallica? What do you do when the sound system (which worked perfectly yesterday!) is suddenly on the fritz 10 minutes before the ceremony?
A veteran DJ has experience handling all sorts of different hurdles and can still sound professional while doing it.
Conclusion
Yeah, it'll save you a few bucks to DJ your own wedding, but what you gain in financial savings, you'll lose in the experience. A self-DJed wedding will feel unpolished, unprofessional, and unplanned.
Don't trust an amateur with your wedding!
A professional wedding DJ can save you time and stress on the biggest day of your life, so you can focus on being present and enjoying every moment.
When you're planning a big celebration like this, the right details matter. Which is why having a professional DJ is well worth it! In addition to providing a professional approach to the most fun job in the world, Our DJ Rocks! can take your event from good to extraordinary! (Seriously, you should see our 360 Photo Booth!)